Nicolas Cage's Son Wes Quit 30-Beer-A-Day 'Nightmare' Alcohol Habit 'Cold Turkey'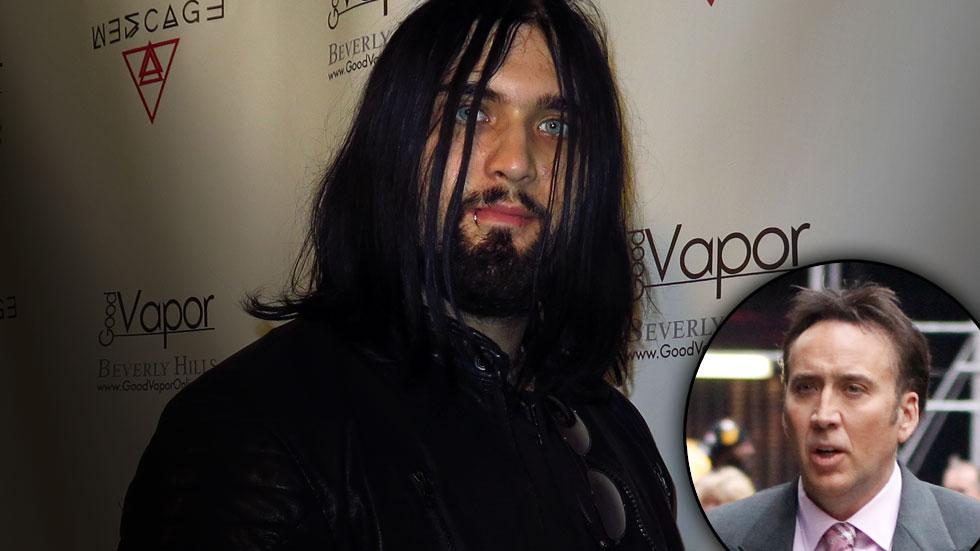 Wes Cage credits his family, including his 7-month-old son, Lucian Augustus and wife, Danielle, for saving his life. "It's a very joyous time right now," he gushed in a new interview with People.
But that wasn't always the case. The 24-year-old heavy metal musician and actor is finally sober after a crippling alcohol habit nearly cost him everything. "Alcohol became a nightmare," Cage confessed of his daily drinking routine that he used to "fill an abyss."
Article continues below advertisement
At his worst, Cage admitted he often washed down pills with up to "30 beers, one box of wine and half a bottle of something hard." Loved ones, he said, "thought I was digging my grave."
But Cage quit alcohol "cold turkey" because his family was more important. "I was surrounded by toxic people and was just tired of being polluted. Danielle was pure," he said.
As RadarOnline.com reported, Cage, who was raised mostly by his now-estranged mother, Christina Fulton, after she split from his dad, the actor Nicholas Cage, was arrested twice in 2011 for domestic violence after vicious fights with his first wife, Nikki Williams. And he was once involved in a bloody altercation with his personal trainer.
But those days are in the past and sobriety is Cage's number one priority. "Having the combination of Danielle and Lucian and my father in my life…is going to keep me here," he said.