Exclusive
Teresa Beware! Guidice's 'High-Profile' Prison Status Makes Her A Target, Ex-Inmate Claims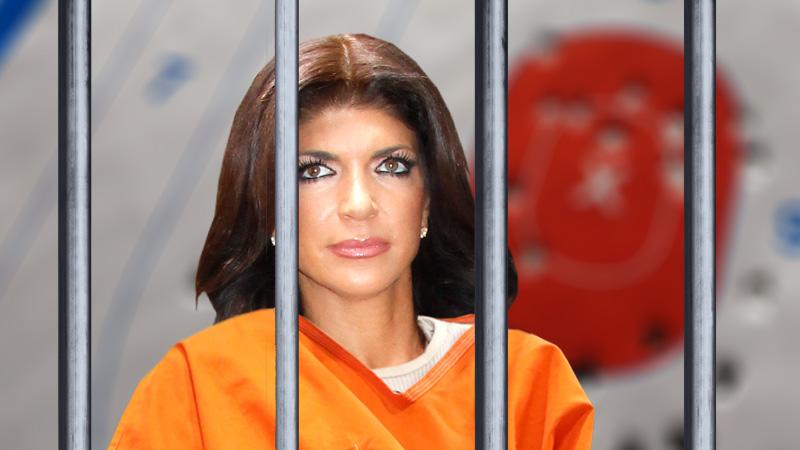 Real Housewives of New Jersey made Teresa Giudice a target for critics — and the U.S. government. A now, a former inmate of the same prison she's serving time at tells RadarOnline.com that it's about to get even worse — because her celebrity status will make her a target behind bars.
Other inmates "will be out to get her," former Danbury Federal Correctional Institute inmate Beatrice Codianni, who served 14 years at the same correctional facility as Giudice, tells RadarOnline.com exclusively.
Article continues below advertisement
"A lot of inmates will do everything that they can to make her life miserable. Her high-profile celebrity status inside prison is like a double-edged sword," Codianni says.
"Teresa will have to watch out because if she is given special treatment, such as using the phone after lockdown, it will cause other inmates to be incredibly resentful."
According to Codianni, "Teresa's security status also puts her at risk. There are a couple different levels of security that prisoners can be at. FCI is high-security. Depending on the crime that got you in there, you get a different security level."
"Camp status is low security and it is what Teresa is at. But camp status can make you a prison target because a lot of people have hard feelings towards the 'campers' because of the special treatment they get."
"Teresa can get more things from the commissary and she can walk around freely from building to building," Codianni, who is now the Managing Editor of Reentry Central explains.
However, not everyone inside Guidice's prison is out to get her, as Codianni says, "There are a few people that will really cozy up to her and kiss her butt because of who she is and where she came from."
"Because Teresa has said she is writing a book while she is in there, there are some people who may want to get on her good side. Some people find could find that as a reason to keep in good faith with her."
Do you think that Teresa Giudice will be able to hold her own inside Danbury Federal Prison? Let us know in the comments below.