Exclusive
Crime Of Passion! How Teresa & Joe Giudice Will Keep Love Alive Behind Bars – They 'Can't Hug Or Hold Each Other'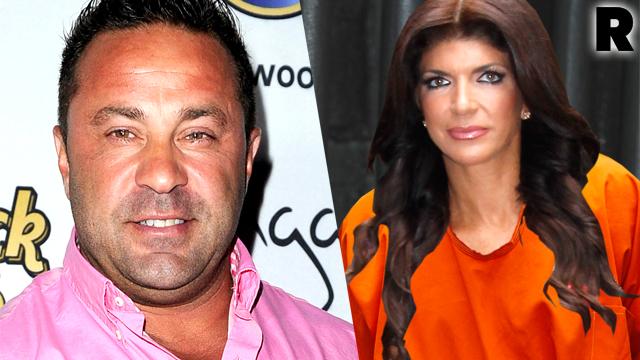 Teresa Giudice and her husband Joe will stay committed to one another even though the Real Housewives of New Jersey felons are facing years in federal prison. But a former inmate at the same correctional facility as the reality stars tells RadarOnline.com exclusively, "There is hope for them. But they must work to keep the love alive."
"They cannot hug each other and they cannot hold each other," says Beatrice Codianni, who spent 14 years at the federal prison in Danbury, Connecticut, on charges of racketeering. Teresa is now serving a reduced 13-month sentence at the same facility.
Article continues below advertisement
"Teresa and Joe can keep the spark by phone calls, writing love letters and, of course, visits," Codianni said. "During the visits, they are allowed one kiss coming in and one kiss leaving, but it must be a brief kiss. If they can get the tongue in, fine, but they will be told by the correctional officers, 'That's it!'"
Joe, 42, recently visited his wife and brought along the couple's four daughters – Gia, 13, Gabriella, 10, Milania, 8, and Audriana, 4.
"It is such a hard thing when your husband comes to visit you while you are in jail," says Codianni, who is now Managing Editor for .
"I think for Teresa and Joe their family is everything and they try to provide for their children. I am hoping that they will both have the strength to get through this."
Do you think that Teresa and Joe Giudice's marriage will withstand the test of time? Let us know in the comments below.