Teresa Giudice Has 1st Visit With Husband & 4 Daughters Since Entering Prison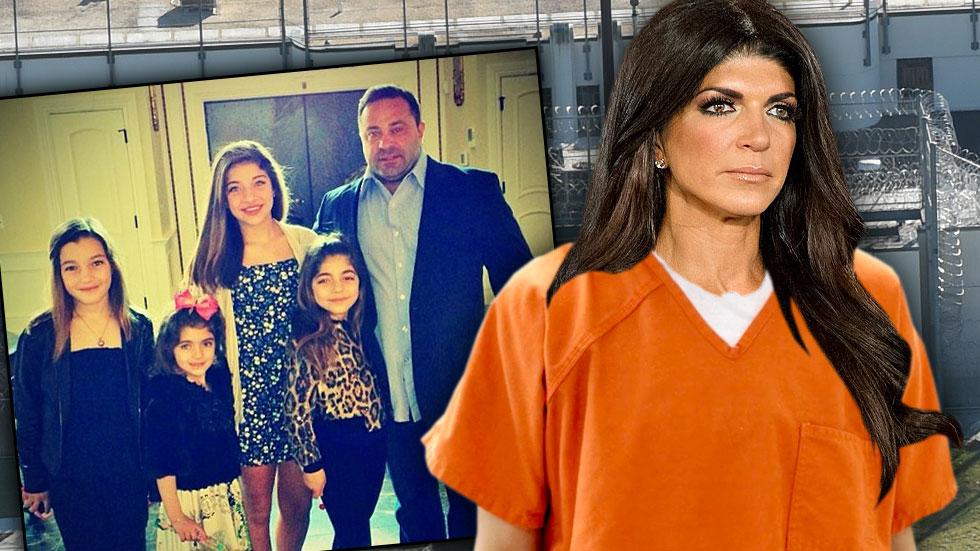 Teresa Giudice reunited with her family for the first time since entering custody more than two weeks ago, as her husband Joe brought their daughters Gia, Gabriella, Milania and Audriana to visit their mother within the walls of the Federal Correctional Institution in Danbury, Connecticut this past weekend.
Insiders told US Weekly that the family actually was scheduled to visit the weekend before, but the 42-year-old called it off, as she "didn't want to disrupt" any of the "significant activities" her daughters had.
Article continues below advertisement
As RadarOnline.com previously reported, Teresa's oldest daughter Gia has stepped "into the mother role" for her younger sisters, ages 9, 8 and 3, while their mother serves her prison sentence.
"It comes naturally since even when Teresa was around, Gia was frequently responsible for disciplining her siblings," a source told Radar exclusively. "This truly is a sad situation for all of the children."
According to the magazine, the Real Housewives of New Jersey star is creating quite a stir within the institution's walls for her considerable celebrity.
"The vultures who want to be her bestie were all over her," the insider said. "All anyone is talking about is that woman -- even the staff."
The insider added that the convicted fraud felon "cried ... as silent as she could" on her first night in custody after she checked into the prison Jan. 5.
So far, Teresa's stint in jail has been relatively smooth sailing -- readers, do you think things will stay that way?