Exclusive
Patrick Swayze's Family Claim His Will Was Forged, Call For Investigation – Widow Lisa Niemi Is A 'Conniving Thief,' Brother Alleges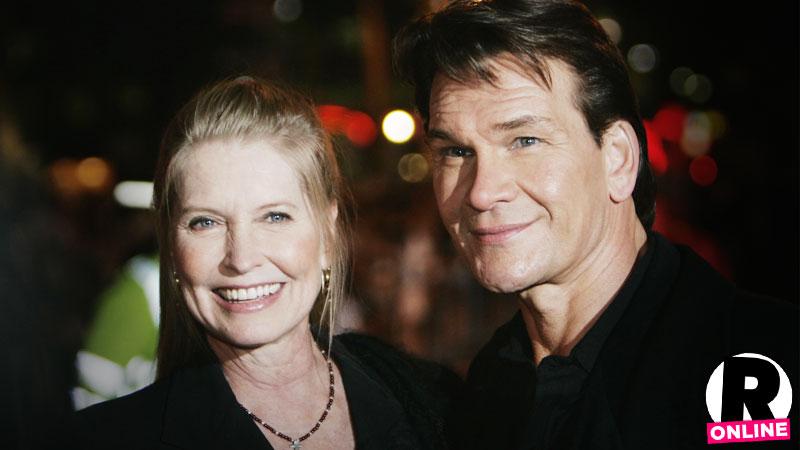 Patrick Swayze, who died of pancreatic cancer more than five years ago, signed a will seven weeks prior to his death that shut out his entire family and left his massive fortune to his widow, Lisa Niemi, it's claimed.
However, due to his ailing health at the time of the document's apparent signing, Swayze's family claims the will was forged and is calling for an investigation!
The relatives point to his widow, Lisa Niemi, as a prime suspect.
Article continues below advertisement
"When Patrick was three weeks into his illness, Lisa was hammering him to sign his fortune over to her," Sean Swayze, Patrick's brother, alleges in a new interview.
"That hurt him deeply until he died."
The last-minute will, filed in New Mexico in August 2014, blindsided the late Dirty Dancing star's relatives, who were all very close to the actor while he was alive.
It was allegedly signed by the star and executed on July 27, 2009, just seven weeks before his September 14 death.
However, a forensic and handwriting expert, commissioned by The National ENQUIRER, analyzed Swayze's alleged signature on the document and determined it was "unlikely" that he signed it.
"That is not even close to my brother's signature," the late actor's brother agrees.
Potentially helping the family's case, the now remarried Niemi, 58, released a memoir, Worth Fighting For, in which she describes her husband as mentally and physically helpless in the final days of his battle.
Article continues below advertisement
"He can't get up, so I do. He doesn't take care of business, so I do. I even help him at times to go to the toilet," Niemi wrote.
The book also confirms Patrick's niece Danielle and other sources' claims that he was heavily medicated and battling dangerous infections in a hospital intensive care unit around the time the will was executed.
Rubbing salt into the wound, the Swayze family claims Niemi told them their loved one's ashes were spread on his beloved New Mexico ranch, but now they say they're not certain she even fulfilled that promise.
"Lisa was always a conniving thief, I wouldn't expect anything different from that c**t" Sean fumes.
Though the feud between Niemi and Swayze's family has been brewing for almost a year, the Los Angeles District Attorney's Office said a complaint must first be filed with cops before they can launch an investigation.
Frederic Gaines, a Swayze lawyer who witnessed the signing of the will, refused to comment.