Is NeNe Leakes Intimidated By Claudia Jordan? 'The Question Is Way Too Dumb,' She Says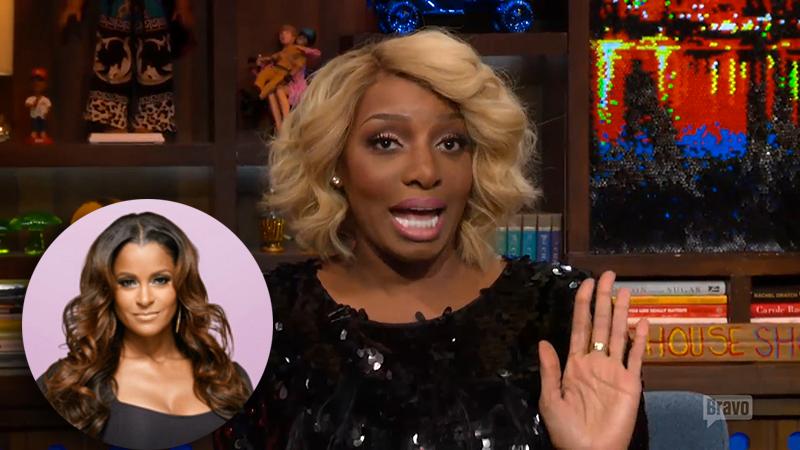 NeNe Leakes' hard feelings for Claudia Jordan continue, as the reality TV megastar refused to acknowledge her castmate on Sunday's What What Happens Live.
When asked by a viewer if she was intimidated by the former Deal Or No Deal beauty, she replied, "Please don't ask me about that: I mean, really, the question is way too dumb."
As RadarOnline.com previously reported, the two fiercely clashed earlier this year during a group vacation to Puerto Rico, with vicious name-calling and accusations being hurled back and forth from both ends.
Article continues below advertisement
Elsewhere in NeNe's appearance Sunday (alongside black-ish star Tracee Ellis Ross), she commented on the previous Real Housewives of Atlanta, featuring a vicious blowout brawl between her friend Phaedra Parks and, Parks' prison-bound spouse Apollo Nida.
Watch the video on RadarOnline.com
The outspoken Georgia peach had strong words about the episode, saying, "Anytime you're in an abusive relationship -- I'm not saying that it is -- but I don't like that kind of stuff, what was happening at the end.
"That's a no for me. I don't wanna get like that; I don't want to feel scared in my relationship."
NeNe said she wasn't sure if the reason behind the fight -- Apollo accused Phaedra of cheating on him -- had any merit.
"I don't know whether Phaedra's having an affair with a man named Chocolate or not," she said. "It was so strange that he was running around saying all that stuff -- it's sad.
"Look, I've been through a public breakup before, and it's really sad when you're going through it and nobody is there to support you."
What What Happens Live airs on Bravo Sundays thru Thursdays at 11/10c.