'Fake, Fake, Fake!' Claudia Jordan Rips 'Evil' NeNe Leakes In Scathing New Bravo Blog, Declares She's 'Obsessed' With Her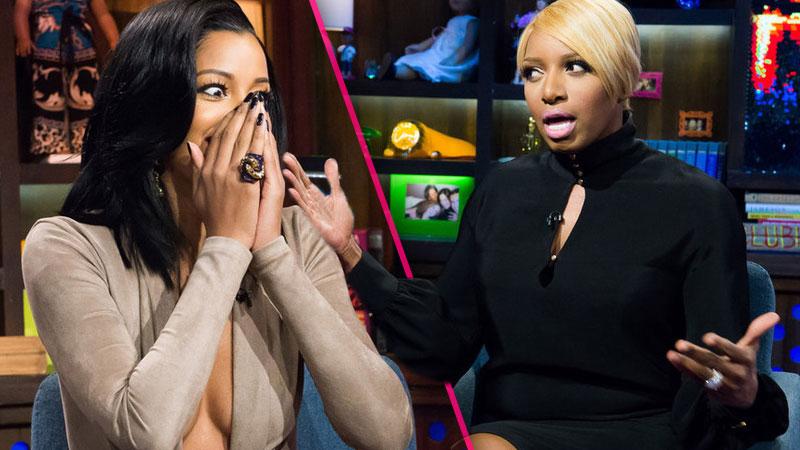 Article continues below advertisement
Asking if Leakes "meant her apology," and then wondering why she is "trashing" her in the next breath, Jordan calls her out in a scathing rant.
"Why is she going so hard on me if we had squashed our beef?" she writes. "FAKE! FAKE! FAKE! It's crazy! That is exactly why I wasn't so quick to accept her apology, because I've seen her do this to everyone. NeNe says one thing and does another; it's pretty d**n odd and telling of her to flip flop like that so quickly. She says one thing, and then the very next time does the polar opposite!"
In particular, she takes aim at Leakes' crude comment about her decision to pull the plug on her engagement.
"Now let me clarify something for Miss Thang, who for some reason seems to be obsessed with my dating life, my sex life … (Creeper Alert!) I have been married and I have also been engaged," she writes. "I didn't think it was right for me, unlike others that would marry because the ring was nice and the man was wealthy. I didn't feel it in my heart, so I didn't go through with it."
Article continues below advertisement
Jordan makes her feelings knows about Williams too, writing: "And Porsha, clearly you were the one that didn't understand the 'conviction of a wife' seeing how your marriage was more a sprint than a marathon when it comes to marriage longevity. So you might want to refrain from talking about anyone else's situation. Don't trip, it happens to the best of us! Me included. That's why I don't talk trash about other women not being married."
Not finished yet, she ends with a blunt warning to the other RHOA women, telling them that what comes around goes around.
"In closing I'd like to say that I am aware that I can be a little rough around the edges, because I don't sugar coat things," she admits. "I have little tolerance for some of the bullying that's been allowed to go on for far too long in this group. I do not appreciate the double standards (i.e. for years Porsha emphatically called Kenya a wh**e with no proof, and now we all know about Porsha's sponsorship package, yet she wants to feel some type of way about it?) Well honey, this is exactly what Karma feels like. It was cute to do it to someone else though wasn't it? Well that's the funny thing about glass houses…"
What do you think about Jordan's digs at Leakes and Williams? Sound off in comments below!
​