Exclusive
More Legal Trouble? Bobbi Kristina Brown Car Crash Victim's Family Hires Lawyer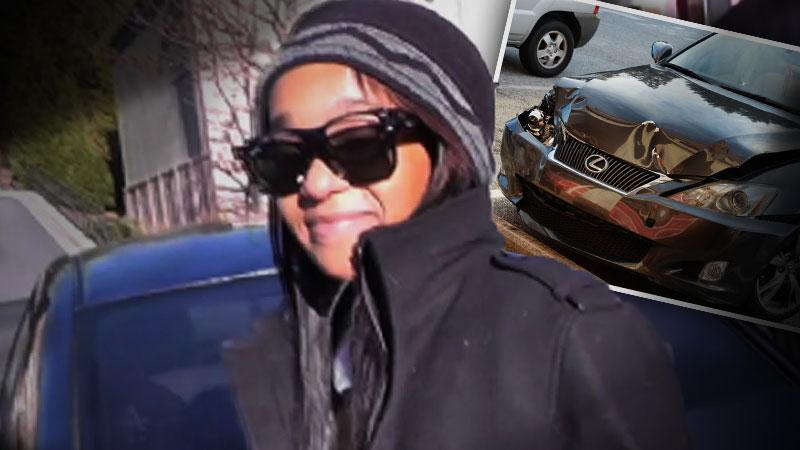 As Bobbi Kristina Brown continues to cling to life in an Atlanta hospital, RadarOnline.com has learned that another patient currently in critical care could mean still more legal trouble for the Brown family. Just days before she was found unconscious in a bathtub, Brown was involved in a serious car wreck. And now, the victim's family tells Radar that he's still "hanging" on to life, and that they've hired an attorney.
Article continues below advertisement
A police report obtained by Radar showed the 21-year-old was behind the wheel of the Jeep Liberty and lost control in Roswell, Georgia, on Jan. 27, swerving into the wrong lane and colliding with Russell Eckerman's 2007 Ford Taurus, in which he wasn't wearing a seatbelt.
Now, 41-year-old Eckerman remains in critical care at a North Fulton Hospital — where Bobbi Kristina was initially hospitalized after her own near-drowning.
"He's hanging in as best as he can," his brother, Brian Eckerman, told Radar. "It was an unfortunate incident and he's Eckerman strong. He's doing the best he can and our prayers are going out to him and to Bobbi Kristina."
However, Radar had also learned that the Eckermans have retained an attorney.
Investigators later discovered that a nail had punctured Bobbi Kristina's tire, causing the accident.
Radar reached out to the Eckermans' attorney, who said the family has asked the matter be kept private and offered no further comment.
Meanwhile, the police investigation into Bobbi Kristina's medical crisis continues. As Radar reported, police hope to speak with her boyfriend Nick Gordon about the events that led up to the discovery of Bobbi Kristina's near-lifeless body in their Atlanta-area town home on January 31.