Mariah Carey Caught Lip Syncing At Jamaica Concert -- Watch The Video!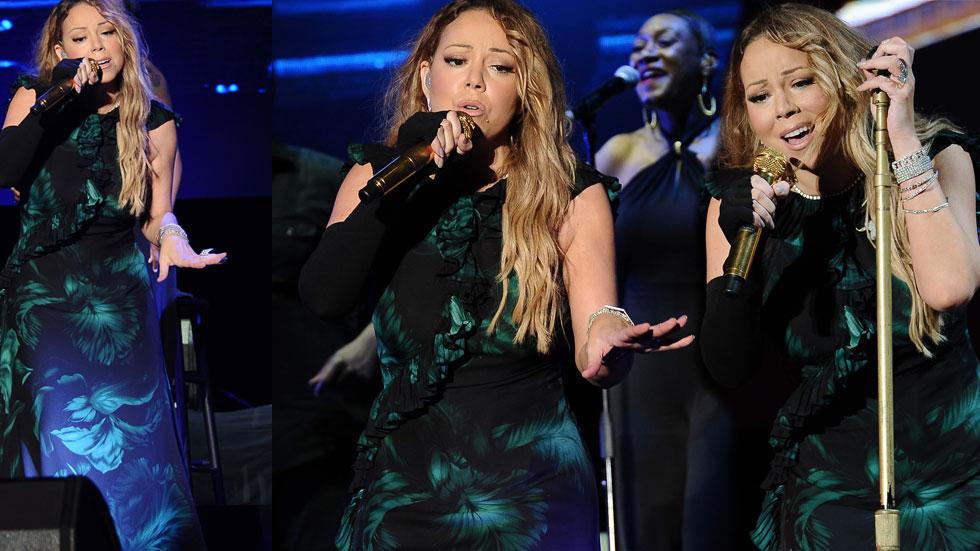 Well, this is embarrassing! Mariah Carey was caught lip syncing at the 2015 Jazz And Blues Festival in Jamaica.
Carey, 44, fumbles and forgets the lyrics of her hit song "Fantasy" while on stage. She tries to harmonize and cover her lips with her microphone but it's clear a prerecorded version of the song is playing and she can't keep up.
This isn't the first time Carey has had an onstage gaffe. Just a few weeks ago the singer was lampooned for her off-key rendition of "All I Want for Christmas Is You" for an NBC Christmas special.
Article continues below advertisement