Make Way For A New Caesars Palace Queen! Mariah Carey In Talks For Multimillion-Dollar Deal In Vegas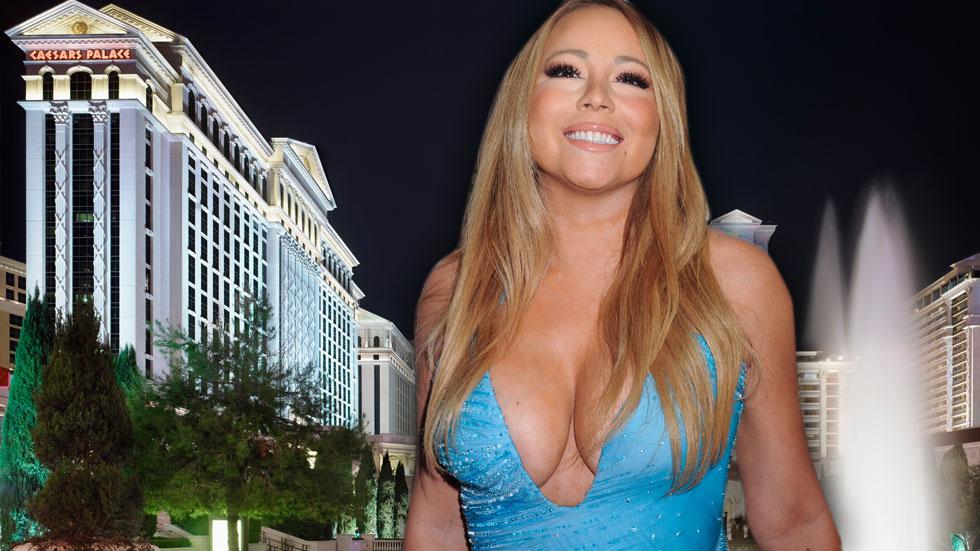 Looks like Las Vegas may welcome another diva!
Mariah Carey is reportedly about to sign a deal for residency at Caesars Palace.
While the contract hasn't been finalized, sources claim it could be worth more than Britney Spears' two-year, $30 million deal once negotiations wrap up, and Mariah could hit the Strip before the holidays of 2015!
The timing couldn't be better for Carey, who recently announced her split from husband, Nick Cannon, and has been looking for a new home.
Article continues below advertisement
The diva joins a long list of songbirds to have residency shows in Vegas, including Cher, Celine Dion, Bette Midler and Spears.
At this point, the mother-of-two could use a career-boost. Carey's appearance during the Rockefeller Center Christmas Tree lighting was mediocre at best. The singer allegedly missed a sound check the night before the show because she was holed up in a hotel-room negotiation over details of her custody agreement of her twins.
When Carey finally took to the stage for the live performance, her vocals were frightening as she garbled through her holiday hit, "All I Want for Christmas Is You." Twitter roasts soon followed.
Carey has yet to comment on her potential plans for Vegas, but we're excited nonetheless!