Exclusive
The Final Insult: Kris Jenner Dropping Last Name Amid Bruce Sex Change Drama — Why It WON'T Be Kardashian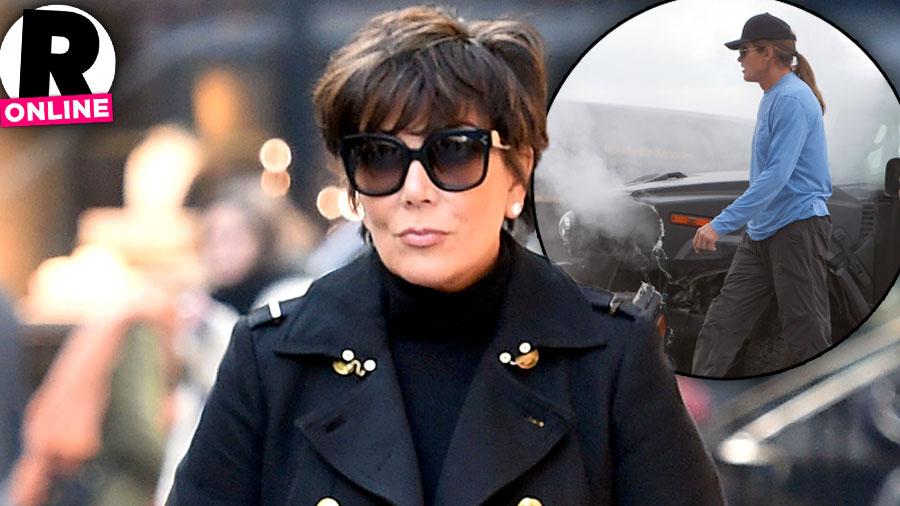 Kim, Kourtney, Khloe … Kris Kardashian? RadarOnline.com has learned that notorious momager Kris Jenner will be dropping her last name as ex-husband Bruce continues his transition to womanhood. But despite earlier reports that she'd become a Kardashian again, sources tell RadarOnline.com that's not the case — because Kris thinks she's famous enough to go by her first name only!
Kris plans to join the ranks of Cher, Madonna, and Sting by dropping her last name.
Article continues below advertisement
Soon, "Kris will only use her first name professionally," an insider told RadarOnline.com. "She thinks she can pull it off because the entire world knows who she is."
"Changing it to Kardashian has always been an option, and Kris also said she regretted dropping it when she married Bruce," the source continued. Indeed, the two sparred over the topic on an episode of Keeping Up with the Kardashians.
Now, however, "Kris thinks that changing to Kardashian would be met with backlash," said the source. "But she wants to be recognized as an independent single woman, and there is just no need to use Jenner."
"The timing is also perfect because Kris doesn't want to be associated with Bruce. The transition to becoming a woman and the fatal car crash just made the decision so much easier for her," the source claimed.
As for her ex, he "could not care less what last name she uses," an insider said. "They aren't on good terms at all right now, even after the car accident. And his sons, Brody and Brandon, are thrilled Kris won't be using their last name anymore. They want nothing to do with Kris, and think she has been nothing but toxic and nasty since Bruce revealed his plans to live life as a woman."