Exclusive
Emotional 'Scars': Kris Jenner Secretly Humiliated Bruce For Years After Finding Him Wearing Her Clothes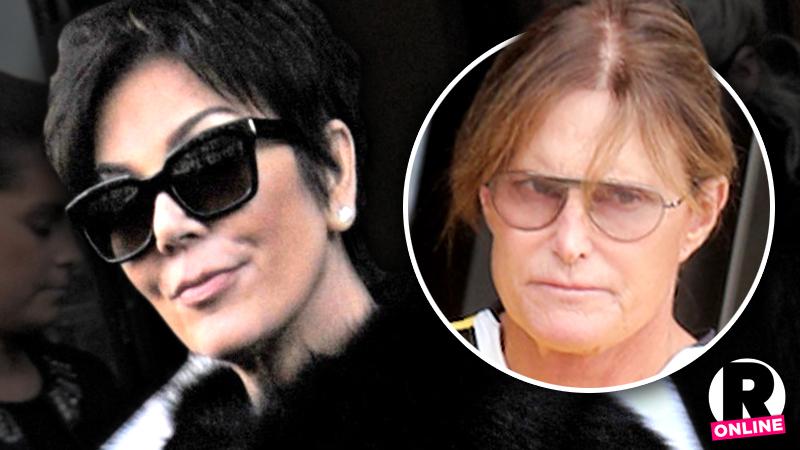 Fresh off a divorce from Robert Kardashian and saddled with four young children, Kris Jenner thought she had found her Prince Charming in Olympic gold medalist, Bruce Jenner. Within months of their whirlwind courtship and quickie marriage, however, the shocking truth came to light: According to an insider, Kris walked in on Bruce secretly wearing her clothes, sparking a hateful meltdown and years of bitter humiliation and shame.
Article continues below advertisement
A source close to the family tells RadarOnline.com exclusively that the sad scene unfolded in the early 1990s.
"Kris had come home from early from a playdate with the kids, and she walked in on Bruce in one of her dresses," the source revealed. "She was absolutely stunned, and immediately shamed Bruce, and told him to never let it happen again."
"Immediately going into denial mode, Bruce really wanted to explain it to his wife, but she wasn't having it. Kris said if the information was ever made public, they would go broke as a family because back then, Bruce was the sole bread winner for the family," the source continued. "It was a very sad, dark time for Bruce and it was never forgotten."
Even after all these years, said the source, "Bruce still has the scars from that horrible time with Kris. There was hardly any information about people suffering from gender identity issues back then. Bruce didn't know how to explain it other than he liked wearing women's clothes. And Kris didn't help the situation."
Today, her reaction hasn't been much better.
After formally telling ex-wife Kris recently that he planned to undergo a sex change operation, her reaction "was less than enthusiastic or supportive," a source told Radar. "Her main concern was how Bruce was going to go public with it, and if it could hurt the Kardashian empire. The only thing Kris has ever cared about is the superficial: designer clothes, over-the-top vacations and her public persona."
"This could have been a great moment for Kris to step up and support the father of their two daughters, Kendall and Kylie. Sadly, it's just not who she is," the source added.
Jenner has been living as a woman behind closed doors in Malibu and will in an upcoming interview with Diane Sawyer.