Exclusive
Loss Of Kontrol! Kris Jenner Refuses To Call Bruce By New Female Name — In 'Complete Denial'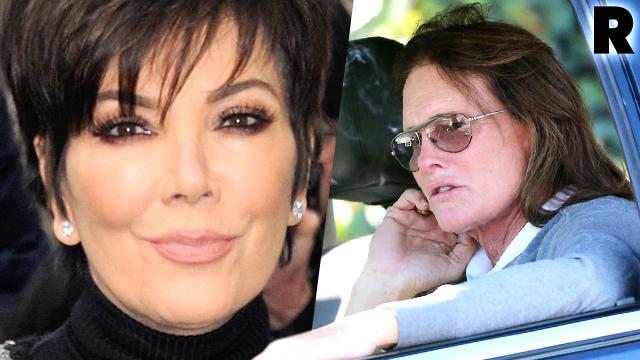 Bruce Jenner's transformation is with his ex-wife Kris Jenner. According to a new report, she is in "complete denial" over his decision and refusing to acknowledge many aspects of his new life — including his new female name!
Kris, 59, has been publicly supportive of her former husband's transition, but a new report claims that behind closed doors she is not handling the news well.
"Publicly she doesn't want to be seen as turning her back on him," a source told Us Weekly, but Kris, whose family has been known to mislead fans, is privately struggling with Bruce.
Article continues below advertisement
"Kris is in complete denial about what is going on with Bruce. She doesn't talk about it at all and refuses to knowledge it," a source told the magazine.
Tragically, Kris' bull-headed attitude has caused her formerly cordial relationship with Bruce to deteriorate.
"They barely talk and when they do it's only about business," the source said.
Meanwhile, Bruce, 65, is not wasting anytime embracing his new lifestyle.
"Bruce is going in the direction of fully dressing in women's clothes," the source said, but only at home for now. "He's still working up to that in public."
He's even reportedly chosen a new female name, but Kris refuses to use it, the magazine claims. In all, the once-happy couple are no longer the best of friends. And as his transformation progresses the source said his ex-wife continues to fume.
"Kris is getting upset by all of this," the source said, "but Bruce really doesn't care about what everyone is saying."