Exclusive
Not A Done Deal! Kim Kardashian Threatening To Tear Up 'KUWTK' Contract — Mom Kris Jenner In Crisis Mode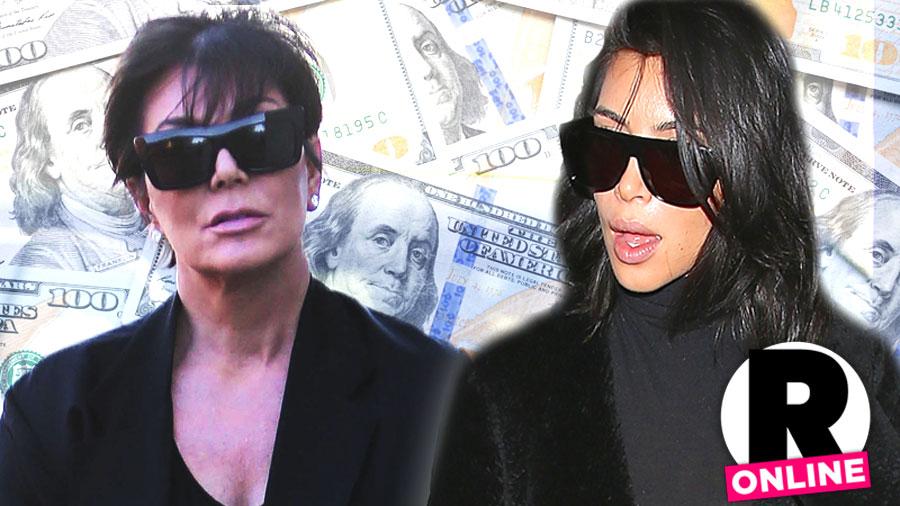 The Kardashians' new $100 million TV deal makes them the highest earners in reality TV history. But for one family member, money isn't everything -- and RadarOnline.com has learned exclusively that her return is still in question. According to an insider, Kim Kardashian has refused to sign her contract and is threatening to quit the show!
"Kim doesn't know if she wants to do the show. She might make cameos, but she's unsure," a source told RadarOnline.com.
Article continues below advertisement
Mrs. Kanye West now has her sights set on life beyond reality, even if it means less in her bank account.
"Kim has made so much money already, that doesn't matter," said the source. "She thinks reality TV may not be for her anymore."
But her mom, Kris Jenner, isn't ready for the centerpiece of her empire to flee the coop, according to the source.
"Kris and Kim are fighting because Kris made the $100 million deal promising Kim would be on show," the source continued. "But Kim's upset because she never agreed to sign on again. Even though it's a lot of money, she's mad."
"They all have contracts and Kris agrees on the figure," explained the insider. "But just because there's a contract that Kris negotiated doesn't mean it's a done deal. The number is hammered out, but contracts are up in the air."
"Kim may want to get an agreement to include that she can do scripted projects or she might just want to completely tear up the contract. Her contract isn't settled."
As RadarOnline.com reported, Bruce Jenner's ex-wife engineered the nine-figure-deal – the highest in reality TV history – that will be split among Kim's sisters Kourtney, Khloe, Kendall and Kylie.
But Kris didn't think about the whole family's feelings with her tunnel vision on the dollar signs, said the source.
"Kris Jenner is the money hungry one. And she did it all without advising Kim on it," added the source. "Kim's pi**ed. Kris negotiated all the terms of the contracts and Kim is now put in a difficult position. Her mom leveraged her to get the big pay day, but Kim has her own plans."