Déjà Vu! Kim Kardashian Flaunts Bare Booty Once Again In Leaked Magazine Shoot – The Must-See Photo!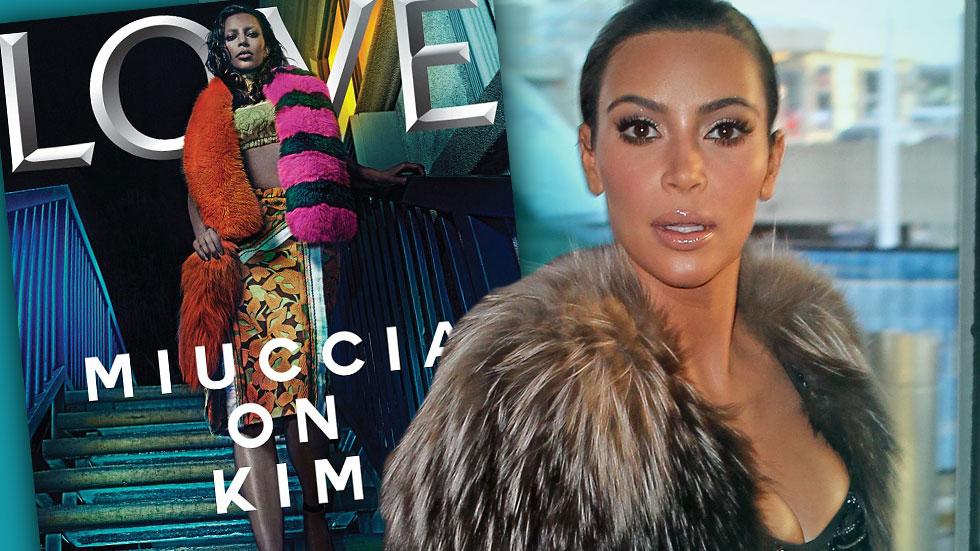 She's done it again! Kim Kardashian bared her booty for yet another magazine.
After the 34-year-old attempted to "break the Internet" in a racy Paper magazine cover last November, she decided to raise eyebrows once more. But this time, her devoted fans leaked the image before Kim even had the chance.
The photo – appearing in Love magazine's edgy new edition – features a half-naked Kim, bent over with her famous backside facing the camera.
Article continues below advertisement
Interestingly, Love chose to portray the reality star's derriere in a way we'd never expect. Kim – wearing nothing but a jacket and heels – is pictured with a cigarette in her mouth!
Known as a non-smoker, the mother-of-one shocked fans with the unlikely snap, though the magazine has yet to officially release it.
Styled by editor Katie Grand and shot by Steven Klein, this series has the potential to be more jarring than any Kardashian photo shoot to date.
Of course, Kim is no stranger to nudity or Internet leaks for that matter. The reality star first found fame after her sex tape with ex-boyfriend Ray J ran rampant online.
In case you forgot already, Kimmy K. is still hot stuff!