A New Low! Kim Kardashian Bares Her Bottom For 'Paper' Magazine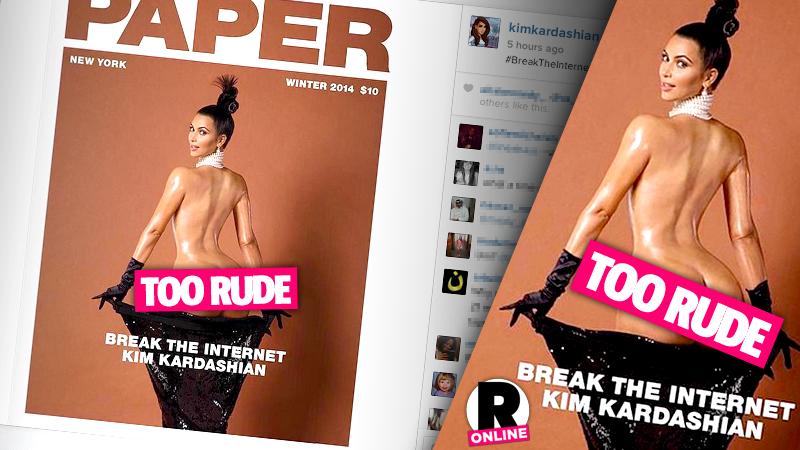 More than seven years after Kim Kardashian introduced herself to the world via sex tape, the reality star, wife and mom proved she's still all about her bottom line with a new bottom-less photo shoot for Paper magazine.
She leaked the pic Tuesday night, with the hashtag #BreakTheInternet, the headline of the magazine's winter 2014 issue.
It's not the first time Kardashian has stripped down for print. When her W magazine cover came out in 2011, she complained, "The magazine promised I would be covered with artwork!" on an episode of Keeping Up with the Kardashians.
Article continues below advertisement
And the year before, RadarOnline.com reported she was "really upset" that photo released 25 never-before-seen shots from a 2007 photo shoot to members of the Playboy Cyber Club.
She also posed nude for Harper's Bazaar in April 2010, and in British GQ this fall.