Exclusive
Kardashians At War! Kim Gives Khloe Silent Treatment Over Reunion With Bad Boy French Montana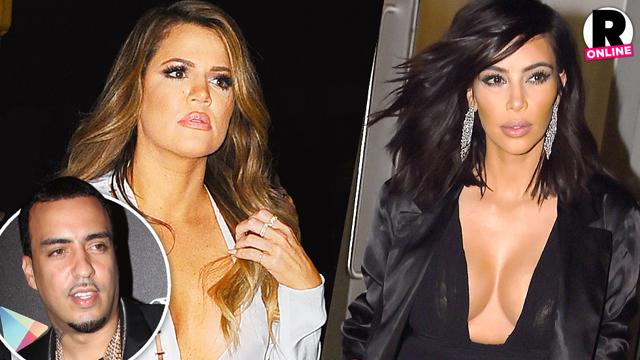 Family comes first for the Kardashians — except when there's a guy involved! RadarOnline.com has learned that Kim recently gave Khloe the silent treatment over her reconciliation with bad boy rapper French Montana because she believes he is using her little sister for fame.
"Kim does not like French and is really disappointed that Khloe is hanging out with him again," a source close to the sisters told RadarOnline.com. "She thinks he is bad news and doesn't want her to get involved with him again."
Article continues below advertisement
Things came to a head when Khloe, Kendall and Kylie Jenner were all partying with French Montana backstage at a concert at Madison Square Garden on February 12. Kim was hanging out nearby, but made a point of avoiding the group.
"Kim didn't go over to the group at all," an eyewitness at Hot 97's "The Tip-Off" presented by CIROC, the official toast of the NBA, told RadarOnline.com. "She was completely ignoring the whole group. She iced Khloe out."
Article continues below advertisement
"Kim and everyone else think that French just hangs around Khloe using her for fame and that he isn't that interested in her," said the source.
But now that Khloe's ex-husband Lamar Odom is also back in the picture, the source said Kim is relieved.
"Kim doesn't want to see French trying to get famous by hanging out with Khloe and so she is happy that he might have some competition in the boyfriend department."
Who do you think Khloe should date, French Montana or Lamar Odom? Sound off in comments below.