Exclusive
Kill Jodi! Nancy Grace Says Murderer Arias Deserves The Death Penalty, But Not Likely To Get It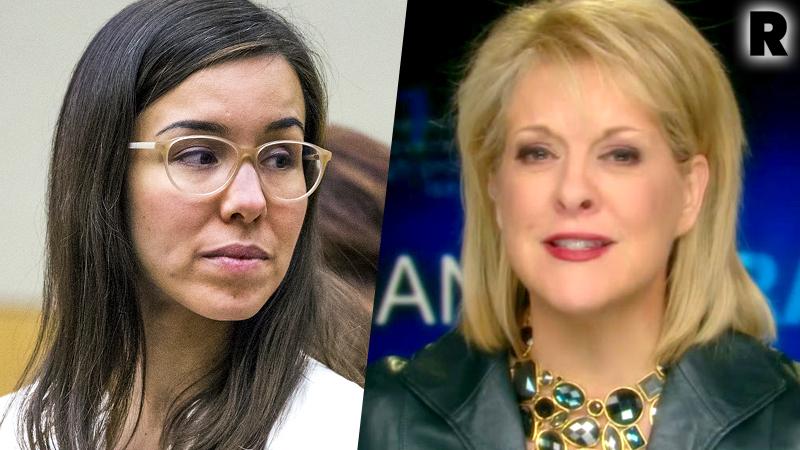 As Jodi Arias waits for the jury to decide whether she will , acid-tongued television host Nancy Grace spoke exclusively to RadarOnline.com about why she believes Arias deserves the death penalty — but is unlikely to get it.
"Do I think she deserves the death penalty? Yes," Grace told Radar.
A second of Travis Alexander's murderer, who stabbed, shot and slit the throat of her ex-boyfriend, then lied repeatedly to authorities about what actually transpired in his home.
Article continues below advertisement
"But do I think she is going to GET the death penalty? I'm going to go out on a limb and say no. She's not gonna get it," the former prosecutor admitted. "One reason is because of the way this case has dragged out for so long. It hurts the presentation by the state."
Another factor the HLN host cited was Arias' refusal to address the jury.
"She learned her lesson last time. I guess she got smart," Grace said.
Still, Grace insisted that Arias is the perfect candidate for the ultimate punishment.
"If you're going to have the death penalty, she deserves it," she said. "She is cold, calculating, lied about the crime for years."
What's more, Arias' attorneys tried to remove themselves from the case multiple times over the years, which the judge denied.
"It is never a good sign when people who are being paid to represent you don't even want to work on the case, for Pete's sake," Grace said.
Grace has been a target by Arais for her "influence" over the jury and the first verdict, but the respected legal ace and TV star said that she doesn't believe her opinions sway juries.
"One name: O.J Simpson," she insisted. "If that jury had listened to me, he would be on death row. And Tot Mom? Juries are not listening to us. Talking heads over-estimate their power."