No Problems Here! Leah Messer Shows Off Sweet Texts From Husband Jeremy Calvert Amid Marital Woes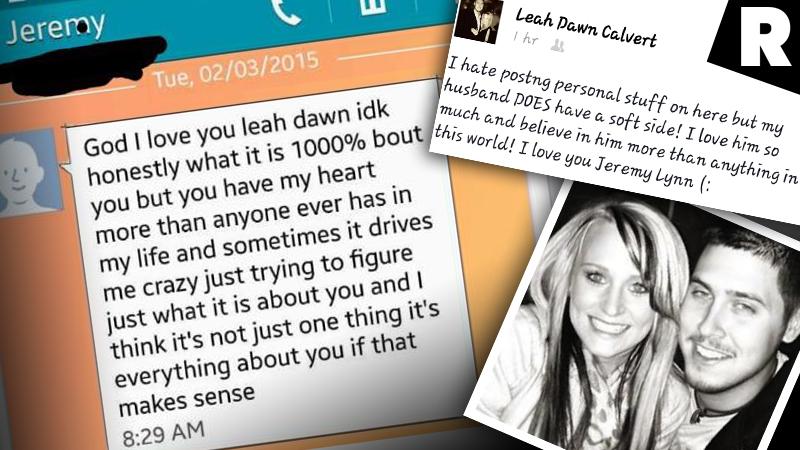 Leah Messer wants her fans to know that everything is just fine with her marriage to Jeremy Calvert.
The Teen Mom 2 star, 22, posted a sweet text she received from her husband of nearly three years on her official Facebook page.
After reminiscing about the day their daughter Adalynn was born exactly two years ago, he appeared to gush over his love for her in the screenshot.
"You have my heart more than anyone ever has in my life," he wrote.
Article continues below advertisement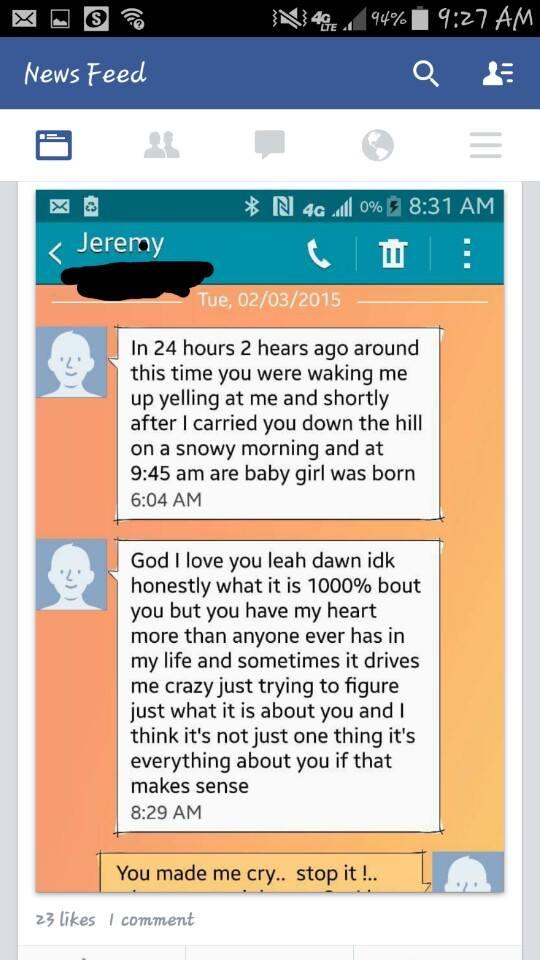 "I hate posting personal stuff on her but my husband DOES have a soft side!" Messer insisted in another post. I love him so much and believe in him more than anything in this world!"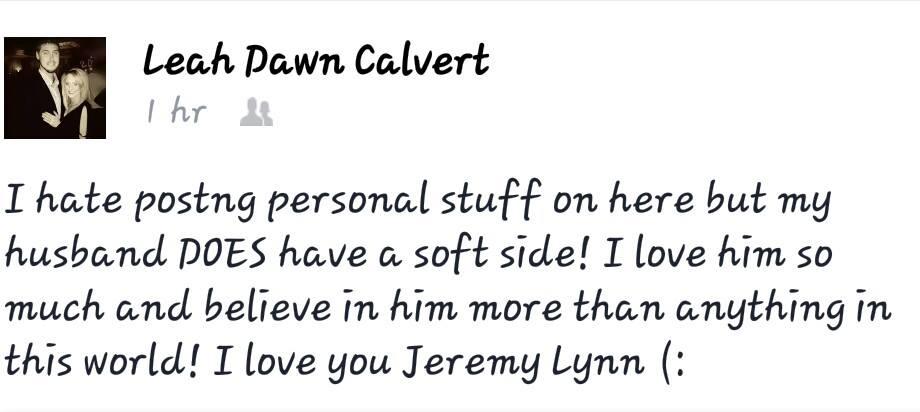 The 25-year-old MTV dad's texts have been blasted to fans before— when RadarOnline.com exclusively revealed his steamy messages to hot single mom Brittany Musick, 27.
As RadarOnline.com reported, Calvert insisted to Musick that his marriage to Messer was over, and he was ready for a sexy night out with the stunning blonde via texts and Twitter direct messages around Thanksgiving.
Messer and Calvert were experiencing very public relationship woes at the time. In October, Calvert slammed his wife and accused her of cheating in an angry Twitter rant.
Soon after, Messer's ex Robbie Kidd confirmed that he slept with the reality star in a secret afternoon tryst.
But in recent months, the couple is back to acting lovey-dovey.
Do you think Leah and Jeremy will last? Sound off in the comments.