Exclusive
Rapper's Delight! Iggy Azalea Wins Fight to Keep Early Songs Secret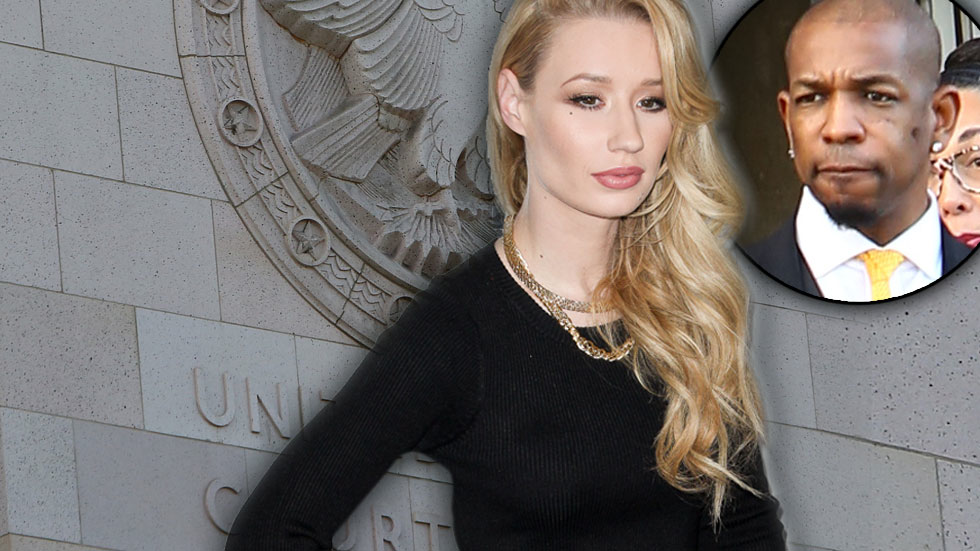 Iggy Azalea scored a major win in her fight to keep her ex-boyfriend from selling music she recorded before becoming a famous hip hop star, according to court documents obtained exclusively by RadarOnline.com.
The company that made a deal with Maurice Williams (aka Hefe Wine) has agreed to shelve their plans "without any admission of liability or fault by any party" in return for the Australian rapper dropping her legal fight against them.
Article continues below advertisement
The music company filed a federal complaint last year in which executives called Azalea, whose real name is Amethyst Kelly, a "self-serving and hypocritical" liar for claiming that she had not given Williams the copyright to her work in 2009 before they broke up.
The company still doesn't concede that Williams did not have a valid contract with Azalea, but they say they "have no interest in exploiting or seeking to enforce" any rights to publish Azalea's music since they "wish to avoid the costs of litigating such factual and legal issues," the consent decree filed on Feb. 5 reads.
The company had plans to sell the six songs, denying Azalea's claim that her signature on the 2009 contract with Williams was forged.
The settlement does not protect Williams from legal action by Azalea since he was not part of the agreement. Azalea is suing Williams for allegedly stealing the contents of her computer hard drive while they were dating.
Williams, in turn, is suing Azalea for divorce, claiming they were married under Texas common law marriage provisions because they held each other out to be husband and wife. Azalea is fighting back, calling him a "scoundrel." She also alleges he lied to her and abused her when she was a teenager just arriving in the United States from Australia in 2008.