Hollywood Heartbreak: Amy Poehler Mourns Late 'Parks And Recreation' Producer Harris Wittels At Event, After 30-Year-Old's Suspected Overdose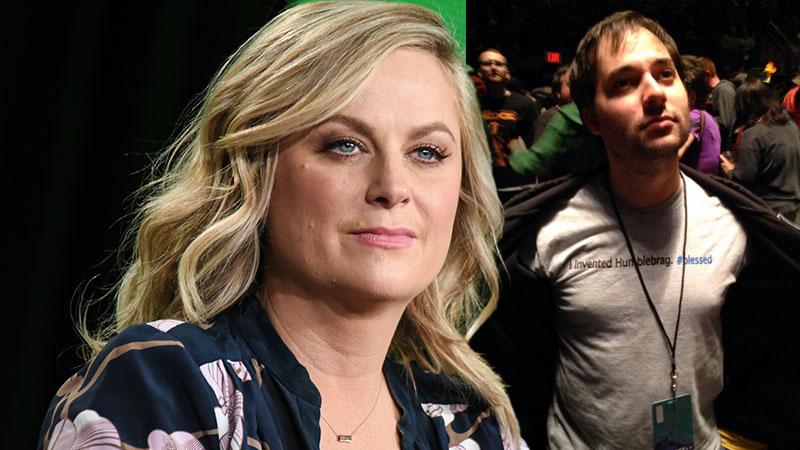 Amy Poehler, reacting to the suspected overdose death of Parks and Recreation producer Harris Wittels, said she "lost a dear friend ... who was struggling with addiction."
Wittels, 30, was found dead in his house in the Los Angeles suburb Los Feliz at noon Thursday, with authorities saying a drug overdose was suspected, as drug paraphernalia was found at the home. He also served as a writer for the NBC hit, which wraps up its seven-season run next week.
Article continues below advertisement
At Variety magazine's unite4humanity event in Hollywood Thursday, an emotional Poehler paid memorial to her late colleague while accepting a Unity Award.
She said she chose to share her thoughts on Wittels "because life and death live so close together, and we walk that fine line every day."
"When things happen in our lives, we turn to the people that we love … and we lean on people, in a hope that we will ease our pain," Poehler said.
The subdued comedy standout said she didn't "feel like telling any jokes," as she was "sad" about the tragic turn of events involving her young comedy peer.
"It's really great to be here tonight and listen to all of you, and listen to the great work that you do and be reminded why we live in this bizarre planet called 'Hollywood.'"
Wittels also carved out a career as a comedian, and had written for "Eastbound & Down" and "The Sarah Silverman Program," as well.
Article continues below advertisement
Silverman took to Twitter Thursday with a passionate eulogy about Wittels, and what type of individual he was.
She wrote: "He was my baby. I just keep thinking of superman flying backwards around the earth. I wish I could do that. I'm so mad at you Harris. You should know that Harris was brilliant beyond compare. That his imagination was without limit. That he loved comedy more than anything. That his heart was big and he FELT hard. That he was someone who would reach out to tell you he was thinking of you for no particular reason. That he was honest even if it was gonna p*ss u off or make him look sh*tty. He told the truth. Even when it was ugly. Even when he lied."