Boston Actress Amy Poehler Gets Choked Up About Terror Attack: 'It's Been Tough, Hasn't It?'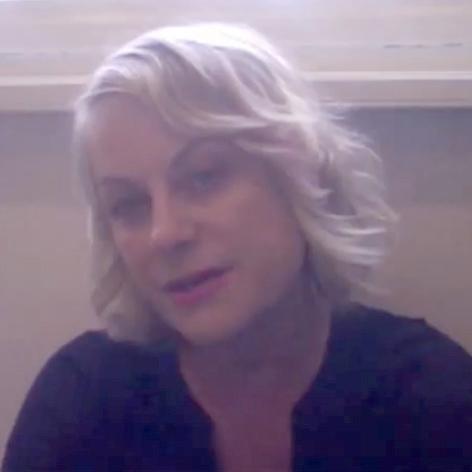 Massachusetts native Amy Poehler has released an emotional video to fans in the wake of the Boston bombing tragedy.
The usually hilarious Parks & Recreation comedienne appeared to get choked up during her video called "I Love Boston" on her Smart Girls Channel on Thursday.
Trying to come to terms with all the images depicting the week's shocking events, mother of two Amy sighed, "I just--I don't know. It's been tough, hasn't it? Doesn't it feel like we're just bombarded with stuff now? Everywhere we go there's just some picture that's worse than the one before. I wonder if we could soften our hearts and minds and our eyes. I wonder if we could give our eyes a break."
Article continues below advertisement
Poehler's Smart Girls Channel offers inspirational videos to her young fans highlighting music, advice, and information on other cultures. But this week, the star's message took on a somber tone as she reacted to a 16-year-old girl who told Amy she often feels pressured by other kids to watch disturbing photos on the Internet.
"In light of recent events...we've been looking at photographs that have been really hard to take and I've been thinking about what these images do to our brain and to our heart and how we should look at them and when we should look at them," Amy says to her teen fans.
Amy, who grew up in Newton, Massachusetts, a suburb of Boston, and graduated from Boston College, concludes that while it is important to stay informed, it may be best to avoid the gory, bloody pictures on the Internet.
"Maybe try to see things by reading about them or talking about them or listening," Amy counseled. "I kind of feel like my eyes need a break. It's OK to not be looking at what everyone else is looking at all of the time...Be okay with letting some thing rest in peace."
You can watch Amy's message here:
youtube