'There Was Something That Took Over In Me': Etan Patz Murder Suspect's Confession Shown To Jury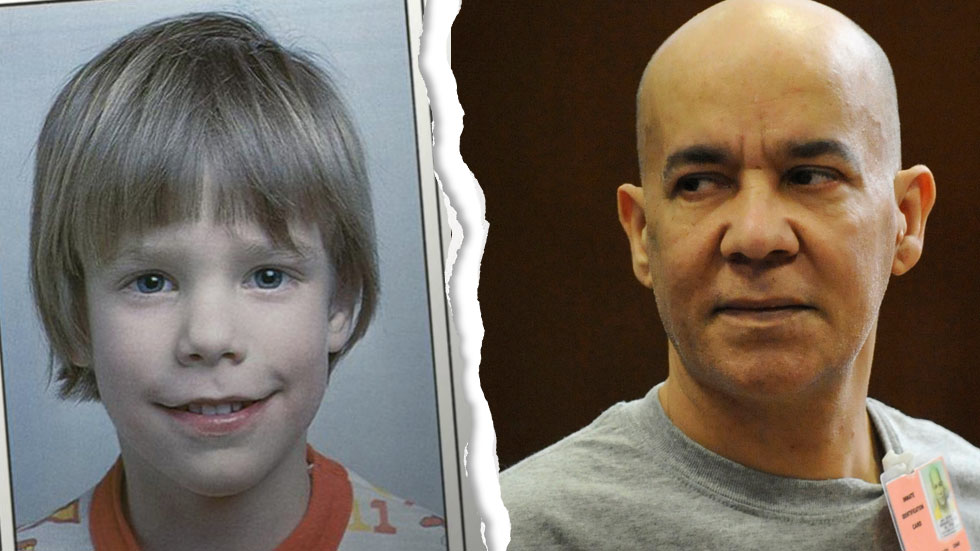 Etan Patz's accused killer Pedro Hernandez described how he kidnapped and murdered the 6-year-old in a taped 2012 confession, in a video played in his trial Wednesday.
As RadarOnline.com previously reported, Hernandez, 54, admitted to killing the child -- who was last seen walking to a bus stop in 1979 -- on May 24, 2012, but has since pleaded not guilty to the murder in his trial in Manhattan.
The confession was played on a flat-screen TV; jurors took notes as they watched the tape of Hernandez explaining to investigators how he lured the boy into a bodega basement. Patz's father Stan Patz sister Shira were also in the courtroom, wearing emotionless expressions.
Article continues below advertisement
"I asked him if he wanted something to drink, a soda or something, and he said, 'Yeah,' and I told him to come down to the basement with me," Hernandez told Manhattan Assistant District Attorney Armand Durastanti in the recording.
Watch the video on RadarOnline.com
Hernandez, a Maple Shade, New Jersey native, graphically described the process in which he killed the child.
"When he went in front of me I grabbed his neck and I started to choke him -- I was nervous -- his legs were jerking," Hernandez said on the tape, gesturing with his hands. "When I choked him I tried to let go but my body was shaking and jumping at the same time.
"I wanted to just let him go but there was something that took over in me, and I squeezed him more and more and then he went like this," Hernandez said, drooping his head to illustrate limpness. "He didn't say nothing to me, even when I was choking him. He didn't kick. He didn't do nothing. He just kind of stood there, and I just felt bad what I did."
Patz was "still gasping" toward the end of the attack, at which point Hernandez said he put the child's near-lifeless body into a plastic bag, tied it up and stored it in a cardboard box.
Article continues below advertisement
Hernandez said he killed the child because he figured "that if he was alive he could put me away."
Hernandez took the box containing the child, he claimed, to a now-shuttered bodega at the corner of West Broadway and Prince Street and abandoned it near an alleyway.
When prosecutors asked Hernandez what he was thinking about during the abduction, Hernandez replied "it was just like something snapped in me."
In the chilling conversation, Hernandez only welled up with emotion when speaking about his purportedly-abusive childhood at the hands of his father.
"He used to beat us with the horse's whip, you know, the leather one, and he used to beat us with a belt buckle until we bled," he said.
Hernandez's attorney Harvey Fishbein says that their client is mentally ill, not very bright, and that the confession was coerced by prosecutors. The conversation came about after his brother-in-law tipped off authorities to past confessions he'd made to killing. They also point to Jose Ramos, a convicted pedophile from Pennsylvania who's been tied to the crime in the past.
Patz's body has never been recovered, and no physical evidence ties Hernandez to the crime. Two more videos of Hernandez confessing are expected to be shown to jurors.
Patz's disappearance partially brought about the practice of placing the images of missing children on milk cartons. National Missing Children's Day was placed on May 25, the day Patz disappeared, in his honor.