Cops: Virgin Killer Elliot Rodger Practiced Stabbing Pillows, One Victim Stabbed 94 Times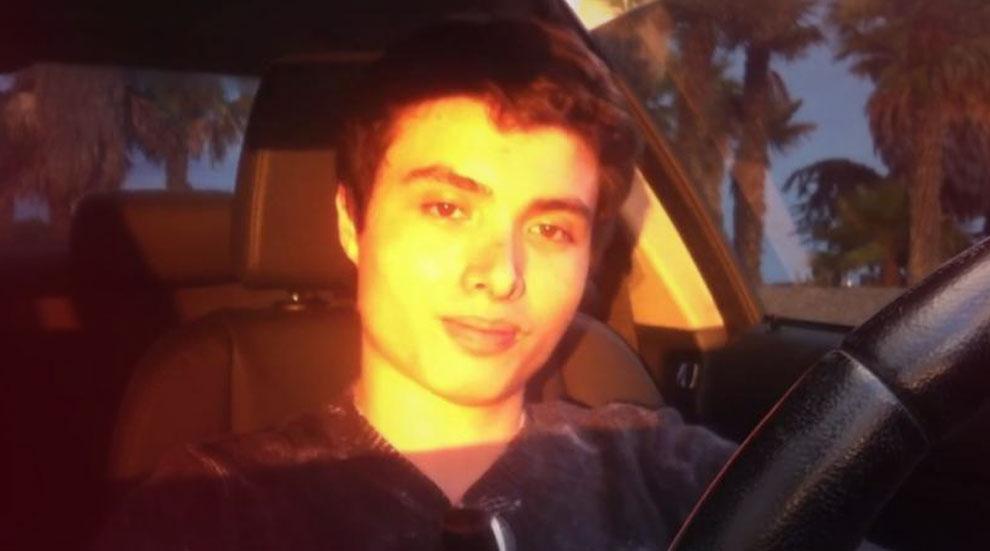 Elliot Rodger stabbed pillows, and researched methods how to kill quietly, prior to last year's shooting rampage that left six people dead and 14 others injured.
A 64-page report from the Santa Barbara County Sheriff's Department report, released on Thursday, sheds light on a number of chilling insights about Rodger, whose May 23, 2014 rampage near the University of California, Santa Barbara made national headlines.
Article continues below advertisement
The 22-year-old (who fatally shot himself at the end of the attack) left stabbing and slashing marks on his sheets and pillows -- a discovery police said meant he likely practiced for the carnage he was about to spread.
His online searches include the phrase "quiet silent kill with a knife" before he fatally stabbed his roommates James Hong and Weihan "David" Wang, both 20, and later their friend, George Chen, 19. Rodger stabbed the teen 94 times, and later tried to clean the apartment with paper towels to hide the bloodshed, police said. Todd Becker, a lawyer speaking on behalf of the families of the three men (who were all Chinese) said that Thursday -- which marked the Chinese New Year, "the most important day in the Chinese calendar," -- was "an inappropriate day for this information to be released."
Rodger's shooting spree began three hours after the stabbings, officials said.
Rodger had been in the process of planning murder spree for a year, twice calling it off, the report stated. The murderer, who kept a diary, wrote on the day of the massacre: "This is it. In one hour I will have my revenge on this cruel world. I HATE YOU ALLLL! DIE."
In all, authorities retrieved three semi-automatic handguns and 550 rounds on ammo, and two long knives from Rodger's car and apartment.
Article continues below advertisement
Besides the aforementioned search, Rodger spent excessive time online researching Adolph Hitler and the Nazi empire, according to the report.
Police compiled the report based on surveillance tapes and accounts from witnesses, with Sheriff Bill Brown declaring in it that the shooter -- a virgin who voiced his frustration with his inability to find a lover in videos -- "clearly suffered from significant mental illness that ultimately resulted in homicidal and suicidal rage."
The killer's father (and The Hunger Games' second unit director) Peter Rodger issued a statement in the wake of the report, saying, "I sincerely hope that their findings will go a long way toward helping avoid future tragedies."
In the wake of the killings, California has passed the country's first law giving relatives the ability to petition a court to confiscate weapons from a family member that could pose a threat.