Missing Man: Charlie Sheen Won't Appear On 'Two & A Half Men' Finale After Talks With Chuck Lorre Imploded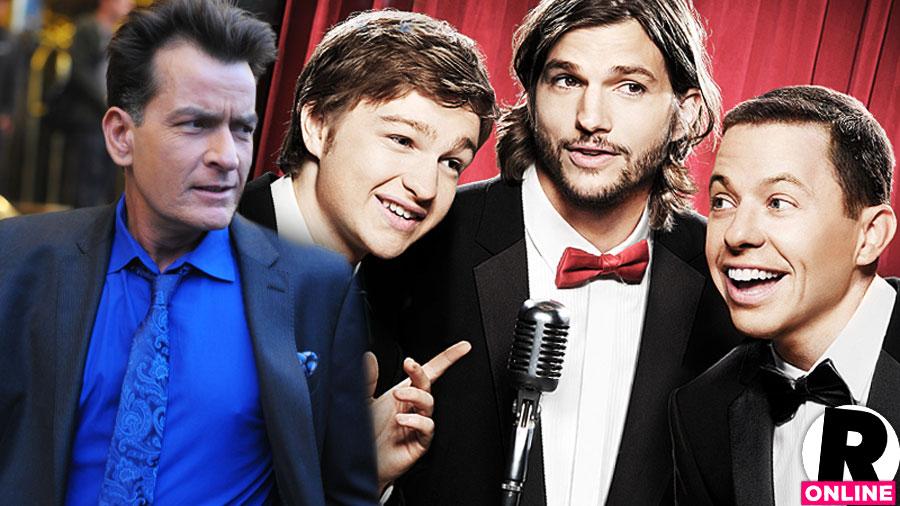 Sorry Two and a Half Men fans! RadarOnline.com has learned that Charlie Sheen won't be appearing on the show's finale after talks with the show creator, Chuck Lorre, imploded.
Negotiations between Sheen and Lorre for a return "just didn't go anywhere.....the two sides were unable to come to an agreement about how Charlie's return would be handled," an insider told Radar.
The one-hour finale of Two and a Half Men with Ashton Kutcher and Jon Cryer will air on Thursday night on CBS.
Article continues below advertisement
As Radar reported, Sheen had been in serious talks to reprise the role for the finale.
A source previously said, "There is no more bad blood between Charlie and Chuck. They made their peace awhile ago. Chuck has offered Charlie the opportunity to return for the series finale of the show, and both sides are talking about making it happen. No decision has been made, and Charlie wants to be comfortable with what the plans are for his role."
Indeed, Sheen told The National ENQUIRER last year that he'd be open to a final appearance on the sitcom.
Still, Cryer insisted in an interview with Entertainment Tonight that the finale will be memorable even without Sheen.
"It's absolutely crazy," Cryer told ET. "We are not shooting this the way we normally shoot a show. We've got all kind of special guests."
"We haven't even seen the whole thing yet," Kutcher added. "We haven't seen the whole script yet."