Exclusive
Early Signs? Bruce Jenner's Mom Says His Transformation Into A Woman Is Not A Surprise: 'I Knew He Was Special'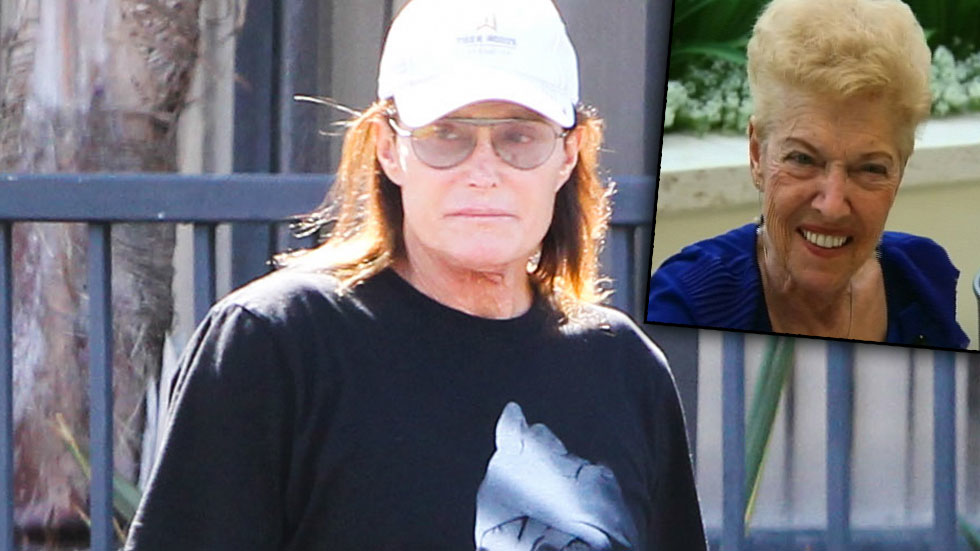 The news that Bruce Jenner is transitioning into a woman stunned the world — but not his mother. Esther Jenner tells RadarOnline.com exclusively that she's hardly surprised by his choice, since she's always known he was "special."
"I knew he was special from the time he was a little boy," Esther told Radar in a world exclusive interview.
"I was so proud of him from all the way back in high school when he raced for the New England track and field," she said. "There was a coach in Wilton, Connecticut, who said 'You know what I see in Brucie? I see a decathlete.'"
Article continues below advertisement
"And of course, I didn't know what a decathlon was," she recalled. "I knew it had to do with track and field. And that went on for eight years after high school and he always reached his goals."
But the greatest moment of his life, and her proudest as a mother, she said, is watching him admit who he truly is — and take the steps to become a woman.
"Right now, I am more proud of him for what he's allowing himself to do," Esther, 88, told Radar. "I am more proud of him now than when he stood on that podium and put the gold medal around his neck."
As Radar reported, Bruce, 65, recently shared the big news with his mother in a lengthy heart to heart. "I just learned about it," she told Radar. "Bruce filled me in, and we had a very long, long, long talk about it."
"I have known for a short time," she admitted, saying, "I have got to really educate myself," about what his transition will now entail. But no matter what, she said, she will be standing by his side.
Esther insisted, "I just love him like I always have. … I support him whole-heartedly."
Bruce is set to share his news with the world in an interview with Diane Sawyer, followed by a docu-series on E!, according to multiple reports. Meanwhile, sources told Radar he is already living as a woman behind the doors of his Malibu mansion, and preparing to undergo gender reassignment surgery in the next several months.