Exclusive
The Ultimate Betrayal: Bruce Jenner Believes Kris Is Spreading Rumors About His Transition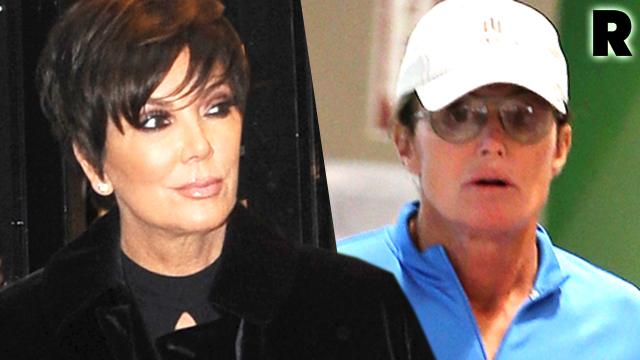 The feud between Bruce Jenner and his ex-wife, Kris, is getting ugly. In the latest round, RadarOnline.com has learned, the former Olympian has accused the momager of leaking negative stories about him to the media, according to an insider. What's more, the source said, Bruce thinks Kris is using Kim as a pawn in the shocking smear campaign!
As more and more scandalous reports continue to surface about Bruce's transformation, an insider tells Radar that he's been stunned — and increasingly suspicious — over some of the stories' negative tone.
Article continues below advertisement
"He knows in his heart neither Kendall nor Kylie would ever blab about his personal life to the media," the insider said. "He also echoes that sentiment for step-daughters Khloe and Kourtney. Those girls just aren't capable of being mean and vicious in that manner. "
"It's Kris who is responsible for going negative, according to Bruce," the source continued. "She is so upset that Bruce decided to go public with the sex change. She's especially peeved about him doing the interview with Diane Sawyer, and cutting her out of the entire process."
"Not having any control over Bruce's life anymore is making Kris see red," the source said. "Meanwhile, Kim would do anything to protect Kris, so it wouldn't surprise Bruce if she was also saying nasty things about him."
Kris' clumsy handling of the sensitive situation has divided the infamous family — with the reality mom reportedly even resorting to using money and the promise of fame and fortune to lure her teenage daughters to her side.
Article continues below advertisement
Despite her efforts to win her daughters' loyalty, however, both Kendall and Kylie "love their father, even though they were very surprised at first about his decision to become a woman," the insider said. "It's a lot for a young person to process, but Kendall and Kylie are accepting and just want Bruce to be happy."
A source previously told Radar that Bruce is shaking off the drama, for the most part. ""He wants to do his own thing," said a source. "Kris used to have to be in charge of everything! And when she divorced Bruce she basically said, 'I'm not supporting you.'"
Just as Rob Kardashian recently told his mom to butt out for good, Bruce is also putting his foot down with Kris.
"He wants to do this all on his own and doesn't need her," continued the source.