Army Official Backs Up Brian Williams' 2006 Israeli Rocket Story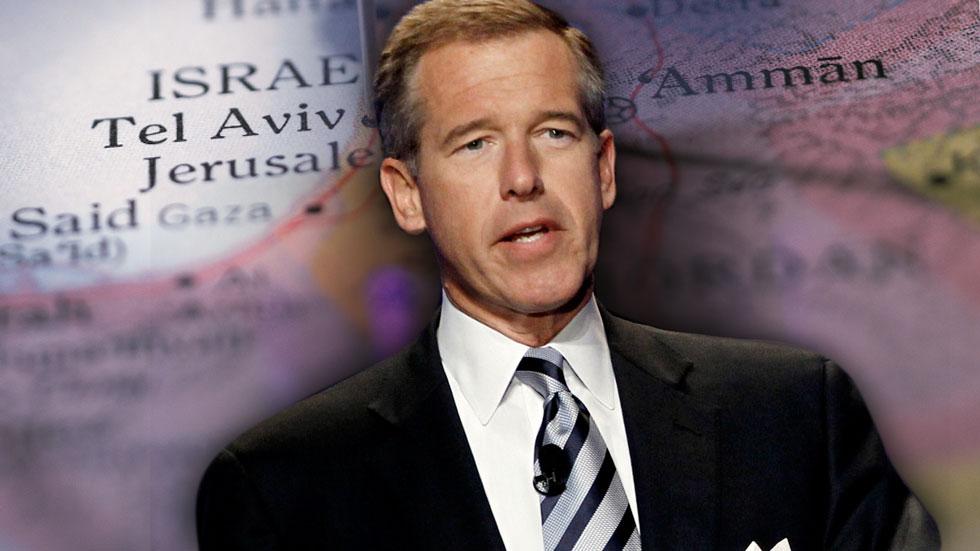 Brian Williams' professional free fall slowed Tuesday, when an Israeli army official said the embattled newsman's account of a 2006 combat incident was "generally reasonable."
Williams said in an MSNBC report nine years ago that he saw rockets launched from six miles away, as Israel was locked in combat with Hezbollah; in subsequent accounts, Williams said that Katyusha rockets actually soared near the helicopter he was in.
Article continues below advertisement
Jacob Dallal, the foreign media envoy who was on the flight with Williams, recalled the sequence of events in an interview with the AP.
"The pilot called our attention several times to Katyusha rockets which had just landed beneath us -- I recall vividly him showing us the plumes of dust that resulted from the impact of the rockets," Dallal said. "There were several instances of that happening.
"It's fair to assume the trajectory was underneath us. What was very visible was the point of impact."
Dallal added that he couldn't be sure of what Williams himself witnessed, as "with a helicopter in movement, each passenger had a different vantage point."
In the meantime, a NY Post report claims that NBC officials have already composed a short list of potential replacements -- such as Willie Geist, Lester Holt, and Carl Quintanilla -- for the anchor, should the company's internal investigation turn up more falsities. Matt Lauer, 57, was mentioned as a possibility, but its likely he'll remain at the helm of the TODAY show.
As RadarOnline.com previously reported, the 55-year-old newsman last week admitted to a longtime lie that in 2003, he was aboard a helicopter in Iraq that had been struck by a grenade; in reality, the incident happened, but he was safely aboard a separate plane at the time. The fallout came fast and furious, with Williams taking a sabbatical from NBC Nightly News and canceling an appearance on David Letterman's Late Show, while other reports he filed over the years have come under increased scrutiny upon a second look.