Exclusive
Heartbreaking Secret: Bobbi Kristina Brown & Nick Gordon Were Trying For A Baby In Weeks Before Coma — Read Her Excited Texts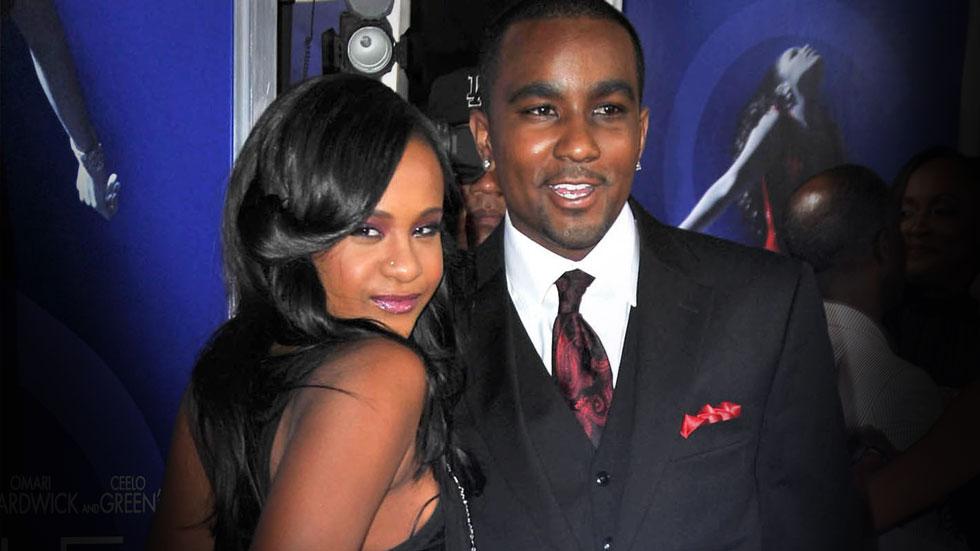 Trapped in a medical coma at just 21 years old, Bobbi Kristina Brown is in dire straits, and the outlook is not good. But RadarOnline.com has learned that her family has been hiding a tragic secret that adds yet another element of heartbreak to her tragic situation: In the weeks before she was discovered near-dead in her bathtub, Brown and her self-described husband Nick Gordon had begun trying to start a family.
Article continues below advertisement
RadarOnline.com has obtained exclusive text messages from Brown to a family friend, in which she described her hopeful dreams for the future.
Discussing the friend's children, Brown revealed, "My husband and I are trying now."
Brown and Gordon grew up like brother and sister, after Whitney Houston adopted him — though not legally — as a son. They announced they were married in January of last year, although it's since been revealed that bond was never legal.
"I'm 21 years old and will be 22 March 4," she wrote to the friend. "Living on my own with MY husband and working my a** off in the studio and acting and doing as my mother taught me to do, is be a young women sic."
"She would want me to be independent," Brown wrote.
As RadarOnline.com reported, Brown revealed the depth of her pain over her mother's passing in several desperate texts to the family friend.
"I was ALLLLL my mother lived for," she wrote in one emotional missive. "Despite the fame, the fortune, the power, any and everything, my mother has done FOR ME lady .. So please don't come telling me that I have NO idea what it feels like to feel that pain like your heart has been ripped out of your chest and lost for the rest of your life."
Article continues below advertisement
"You don't know me very well and you didn't know my mother and I's relationship," she insisted. "She was & is my everything ma'am, and if you don't think I don't know an ounce of HURT anguish and pain issic, you are preaching to the wrong young women sic …"
Despite the trauma that Brown had experienced, she admitted she still had a bit of growing up to do. "I'm still a baby," she told the family friend.
But will she get to grow old? Just weeks before her 22nd birthday, Brown is currently brain dead at the Emory hospital in Atlanta. Insiders tell RadarOnline.com she is unlikely to make a full recovery.
Story developing.