Exclusive
Dad In Charge! Bobby Brown Is 'Strictly Limiting' Visits To Bobbi Kristina — Inside The 'Hospital Chaos'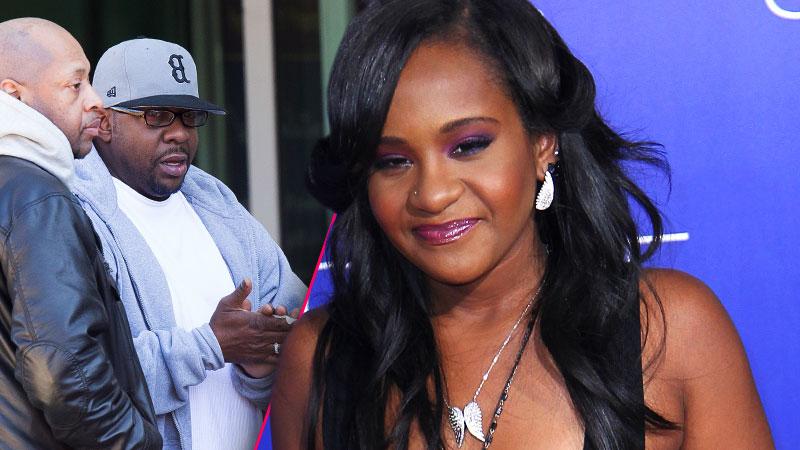 Who's on the list? RadarOnline.com has learned that Bobby Brown is strictly controlling access to his daughter Bobbi Kristina's hospital room as she lies in a comatose state. And some family members are being cut out.
"Every single random family member that has come to the hospital to see Krissy is not being allowed into her room," the family source told RadarOnline.com.
As Whitney Houston's 21-year-old daughter remains on life support, the source says that Bobby is in charge.
Article continues below advertisement
"Bobby doesn't want Krissy to be disturbed at all and only wants people who are going to help her around her," the source said. "After the brawl that his family got into the other night, he isn't taking any chances and only wants immediate family to see her."
The source said Cissy Houston, Pat and Garry Houston and Michael Houston have all been cleared to be in the room with Bobbi Kristina.
As for Bobby's family, the source told RadarOnline.com not everyone who comes to the hospital can go into the room.
MORE ON:
Bobbi Kristina Brown
"All of the cousins that are there are providing a lot of support for Bobby, but they're not being allowed into the room. He is strictly limiting who can see Krissy. He's controlling the hospital chaos and everyone is listening to him."
RadarOnline.com has obtained video of Bobbi Kristina Brown's aunt and other loved ones as they prepare to make the heartbreaking decision of taking the late singer Whitney Houston's only daughter off life support.
"Keep praying," is all a somber and tired-looking Tina could muster as she left a Georgia building.