'Everyone Is Coming To The Hospital To Say Goodbye' To Bobbi Kristina Brown, Relative Says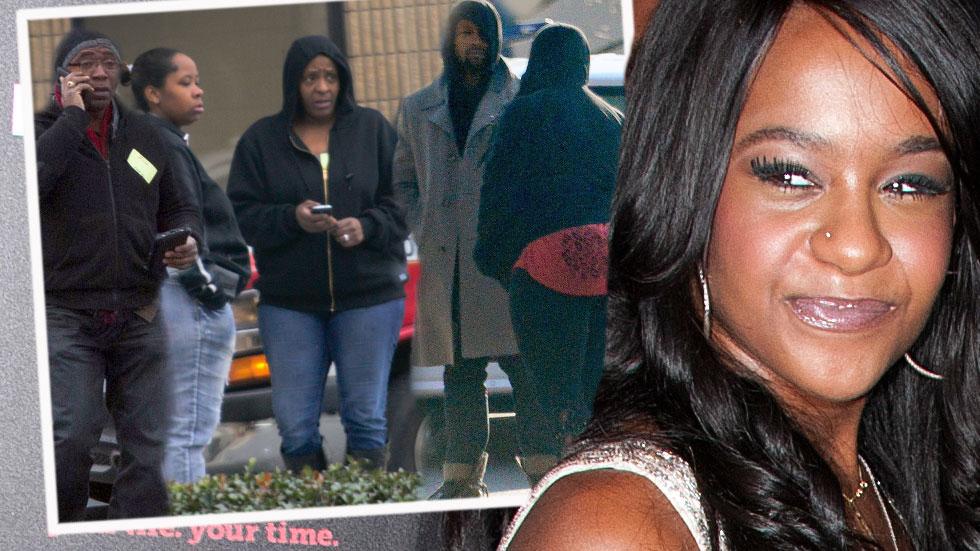 As doctors issue a grim prognosis for Bobbi Kristina Brown, her family has begun "coming to the hospital to say goodbye" to the 21-year-old.
A family member told People that her father Bobby Brown "has been crying nonstop since yesterday," as the entire family is in the grieving process.
"It's sinking in that this is it," another relative told the outlet, adding that the young woman's loved ones were "still praying that God will intervene and heal her body."
Article continues below advertisement
The relative added that "if you saw" Bobbi Kristina -- who's brain dead and clinging to life in a medically-induced coma -- "you'd think she was just sleeping."
The tragic news comes just a day after doctors told relatives they could no longer do anything for her, reducing the situation to a "matter of when the family wants to let go," a relative told Fox News, noting that family members Wednesday were still "refusing to acknowledge the worst-case scenario" -- a state of mind which has since shifted.
MORE ON:
Bobbi Kristina Brown