Bobbi Kristina Brown Breathing Tube Removed As Doctors Perform Tracheotomy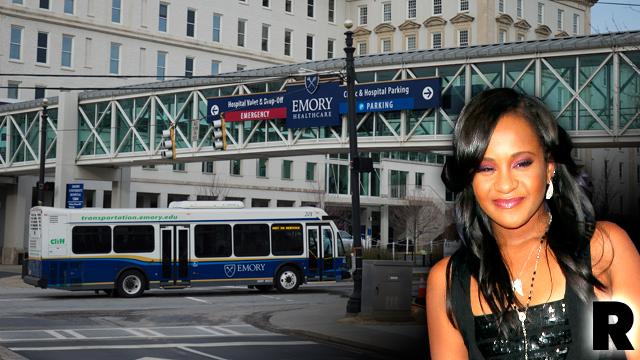 The future – sadly – looks bleak for Bobbi Kristina Brown.
In the latest and most dramatic development of her medical crisis, RadarOnline.com has learned that doctors removed the breathing tube from her mouth on Tuesday and performed a tracheotomy, which opened a direct airway into Whitney Houston's daughter's trachea — but may prevent her from speaking ever again.
A source close to the situation told RadarOnline.com exclusively that doctors "removed her breathing tube Tuesday because there were complications with it. They had to then do a tracheotomy and put a tube in that way."
Article continues below advertisement
"She is still alive," the source insisted. "Everyone is praying for her. She is young and she is strong. At the same time, everybody knows that she remains in a critical conditions.
"But there is no talk at this point about 'pulling the plug.'"
A medical professional told RadarOnline.com, "The longer someone is on a breathing tube via their mouths, the risk for infections, breathing problems just increases significantly. The advantage of a tracheotomy is that it's a direct airway into the trachea (windpipe). It's a surgical procedure that is done in surgery, and definitely not performed in a patient's room."
However, it can rob a patient of their future ability to speak naturally, in some cases.
Whitney Houston's daughter, who has been hospitalized in a coma since she was found face down in a bathtub on January 31, is said to be experiencing organ failure, according to family sources.
Bobby Brown is insisting on keeping his girl alive with the aid of machines despite her grim prognosis.
A lawyer for Bobby Brown didn't immediately respond to request for comment.