Insane Or High? Drug Use Is A Big Issue In Ex-Marine's American Sniper Murder Trial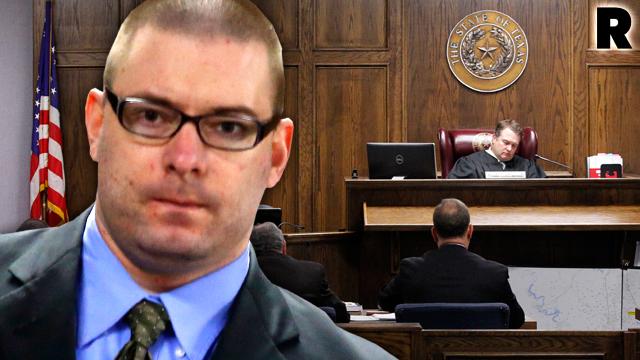 The man on trial for killing "American Sniper" Chris Kyle and another man changed dramatically when he left the Marines in 2010, according to in Eddie Ray Routh's defense Wednesday.
"He just seemed distant," close family friend Donna Taylor testified. "He seemed disturbed. Not like the fun loving Eddie. He just seemed bothered."
The defense argues that Routh, 27, was in a psychotic state when he shot Kyle,a former Navy SEAL, and Chad Littlefield at a Texas gun range in February 2013, but his frequent use of marijuana could be a problem for his lawyers.
Article continues below advertisement
Four of the five people who have testified on his behalf acknowledged smoking pot with Routh, including his girlfriend, who is ironically named Jennifer Weed. She testified that the drug never made him aggressive, although she thought he smoked too much.
Weed revealed that Routh proposed marriage to her the night before the killings, but only after the couple had a big fight.
Texas law is notoriously tough on defendants pleading not guilty by reason of insanity. His lawyers must prove that he did not know right from wrong at the time of the crime, not just that they were psychotic.
Routh's mother testified Tuesday that her son "was no longer his happy-go-lucky self" after his military service. She recounted his stays in a mental ward of a Veteran's Administration hospital in the year after his discharge from the Marines.​
VA doctors prescribed nine different medications, including mood elevators, anti-psychotic medications and sleep aids for Routh, she said. Jodi Routh said she asked Kyle to help her son because her son had been diagnosed with post-traumatic stress disorder.
Kyle, who is the subject of the blockbuster war movie 'American Sniper,' took Routh, a former Marine, to the gun range as therapy at Routh's mother's request.
Jurors heard a recording on Tuesday of Routh confessing the killings in a phone call with a reporter. "I had to take care of business," Routh said. "I took care of business, and then I got in the truck and left."