American Sniper Trial: Eddie Ray Routh's Disturbing Confession Video -- "I Had To Kill A Man Today"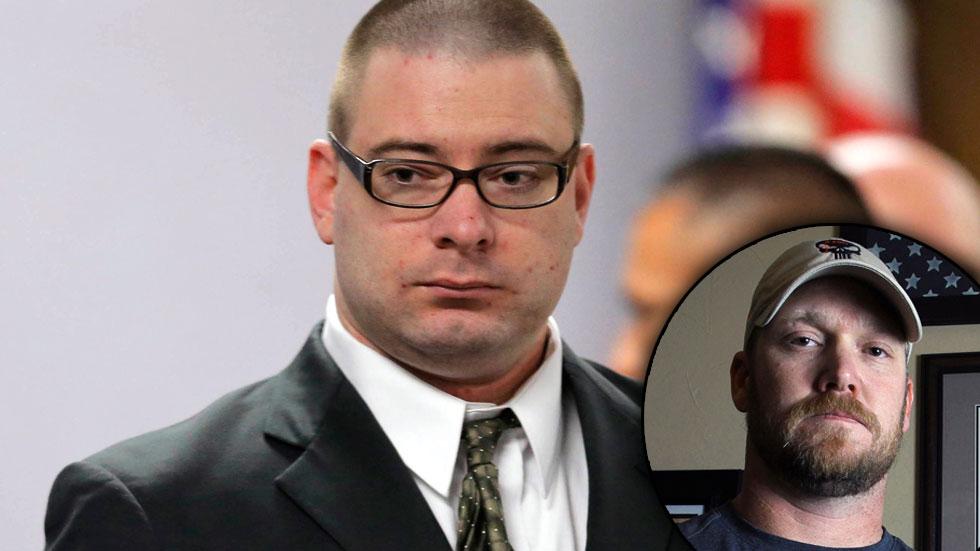 Article continues below advertisement
Despite his confession, Routh has pleaded not guilty by reason of insanity.
"I'm just sorry for what I've done," Routh, 27, said in the interview with Texas Ranger Danny Briley, which was shown in court this past week.
According to criminal law experts, the verdict will depend on the defense's ability to verify Routh's insanity at the time of the killings, proving he was genuinely unaware of his crime.
However, Briley testified Monday that he believed Routh knew full-well that his actions were wrong, recalling the defendant's rambling confession immediately following the killings.
Routh – who can be seen in the video slouching in his chair and lowering his head onto the interrogation table – admits at one point, "It seems like every time I talk to a man named Chris, I end up talking to the wolf. The ones in the sky and the ones that lie."
When asked what he had told his sister earlier that day, Routh confessed: "I told her I had to kill a man today," he replied. "It wasn't a want-to, it was a need-to. I had to get out of that situation today."
Prosecutors are expected to rest their case Tuesday