Chris Kyle's Alleged Killer - Who Is Eddie Ray Routh?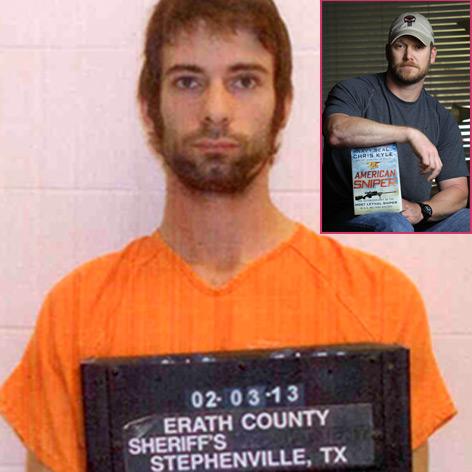 He's been charged with murdering Chris Kyle, the deadliest sniper in U.S military history but who is Eddie Ray Routh and what made him allegedly turn his gun on one of the countries' most decorated Iraq war heroes?
Routh is accused of killing both Kyle, a retired Navy Seal and author of the best-selling American Sniper, and his neighbor, Chad Littlefield, at the posh Rouge Creek Lodge gun range near Glen Rose, Texas.
Article continues below advertisement
Now RadarOnline.com is looking at new details about the man behind bars.
War Veteran
The U.S military confirmed on Sunday that 25-year-old Routh was a corporal in the Marines and served actively from 2006 to 2010. He was deployed to Iraq in 2007 and Haiti in 2010.
PTSD
He has reportedly been suffering from Post Traumatic Stress Disorder following his last tour of duty and Kyle and Littlefield were at the shooting range trying to help him with his PTSD. Authorities said during a news conference on Sunday afternoon that Routh's mother may have reached out to Kyle to help her son with his problems.
MORE ON:
Celebrity Justice
Mentally Ill
Erath County Sheriff Tommy Bryant has suggested Routh was mentally ill. "He may have been suffering from some type of mental illness from being in the military himself," he said. He was a Marine for four years. There may have been complications from that but we don't know for sure."
Unemployed
Routh is currently unemployed and his status with the military is listed as reserve.
Family man
Routh has a sister who was the first person he allegedly told about what he had done.
"He stopped and told his sister and brother-in-law what had happened," said Bryant. "He left to his home in Lancaster and they notified authorities."
Criminal record
In January 2012 the Cleburne Times-Review reported that Routh was arrested in Johnson county on a DWI charge.
Routh was arraigned early Sunday on two counts of capital murder in the deaths of Kyle, 38 and Littlefield, 35. He is being held in a cell by himself with police "watching him closely."