Ex-Marine Who Killed 'American Sniper' Chris Kyle Was Mentally Ill, Doctor Says — But Not Suffering PTSD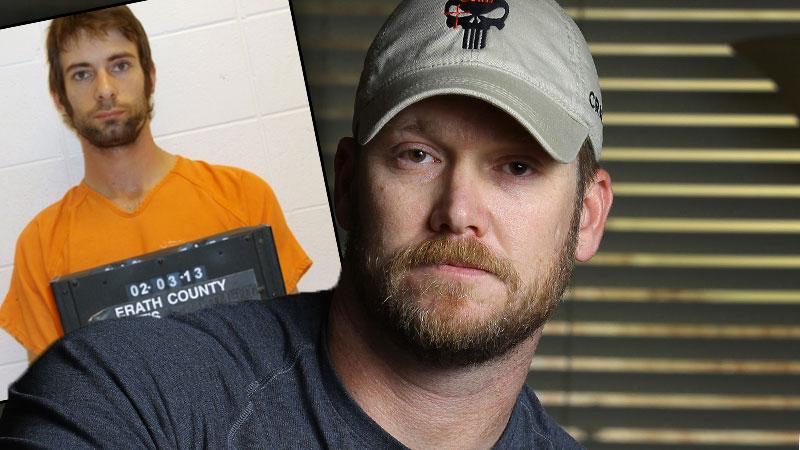 A psychiatrist testified Thursday that the ex-Marine on trial for killing "American Sniper" Chris Kyle and another man was mentally ill, but it was not post-traumatic stress from his military service.
Lawyers for Eddie Ray Routh called Dr. Mitchell Dunn to the stand in his Texas murder trial because he had spent more than six hours interviewing the defendant last year.
Routh told Dr. Dunn he thought pigs were taking over the world and that his girlfriend was a "pig hybrid." He said he believed that Kyle and Chad Littlefield, the other man he killed on a Texas gun range in February 2013, were "pig assassins," Dunn testified.
Article continues below advertisement
Routh said he feared his co-workers at a cabinet company were cannibals and they wanted to eat him, Dunn told the court.
The psychiatrist testified that it was his opinion that Routh did not know right from wrong when he shot the men to death, a key element of an insanity defense under Texas law.
Thursday was the second full day of defense testimony. On Wednesday friends and relatives told about how Routh changed dramatically when he left the Marines in 2010.
"He just seemed distant," close family friend Donna Taylor testified. "He seemed disturbed. Not like the fun-loving Eddie. He just seemed bothered."
The defense argues that Routh, 27, was in a psychotic state when he shot Kyle,a former Navy SEAL, and Littlefield, but his frequent use of marijuana could be a problem for his lawyers.
Four of the five people who have testified on his behalf acknowledged smoking pot with Routh, including his girlfriend. She testified that the drug never made him aggressive, although she thought he smoked too much.
Kyle, who is the subject of the blockbuster war movie American Sniper, took Routh, a former Marine, to the gun range as therapy at Routh's mother's request. His mother returned to the witness stand Thursday, saying she didn't tell Kyle that her son had been hospitalized weeks before because "It didn't occur to me."