Jury Finds Ex-Marine Eddie Ray Routh Guilty In 'American Sniper' Murder Of Chris Kyle, Now Faces Life In Prison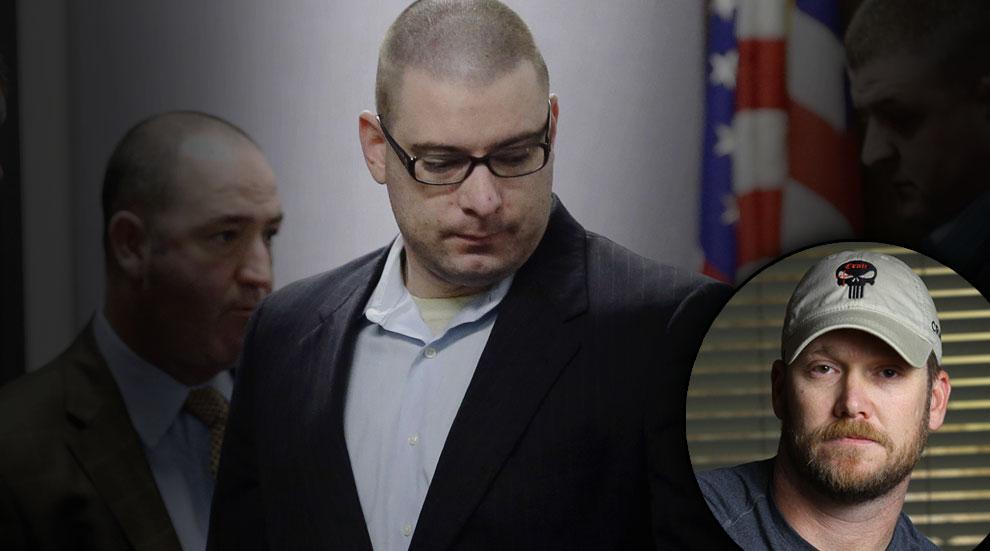 A Texas jury Tuesday found the ex-Marine who said he killed two men -- including "American Sniper" Chris Kyle -- guilty of murder, despite his claim of insanity.
Eddie Ray Routh will likely spend the rest of his life in a Texas prison without the possibility of parole. The state did not seek the death penalty.
Jurors rejected defense arguments that Routh did not know right from wrong when he shot Kyle and Chad Littlefield to death at a gun range on Feb. 2, 2013. The verdict came soon after closing arguments ended Tuesday night, indicating it was not a tough decision for the jury.
Article continues below advertisement
The insanity defense was based on the argument that Routh, who served in the Marines in Iraq, and on a ship that provided earthquake relief to Haiti, suffered from post-traumatic stress syndrome. Several mental health experts disagreed, noting Routh never saw combat. Defense lawyer Shay Isham said in his closing arguments that Routh's stop at a Taco Bell for food, and to go home before fleeing, was evidence of insanity.
The defense included testimony from friends and relatives who described how Routh changed dramatically when he left the Marines in 2010.
"He just seemed distant," close family friend Donna Taylor testified. "He seemed disturbed. Not like the fun-loving Eddie. He just seemed bothered."
Prosecutors argued that Routh is faking crazy using ideas he saw on a Seinfeld episode or the Discovery TV show Boss Hog, a reality series that features the trapping and slaughtering of pigs.
Article continues below advertisement
The fact that he fled the crime scene, later showed remorse, and said he knew he would be arrested, is evidence he knew what he was doing was wrong, prosecutors said.
"That is not insanity," prosecutor Jane Starnes said in closing arguments Tuesday. "That's just cold, calculated capital murder. He was not, by any means, insane."
When Routh shot Kyle at close range six times, Starnes said, he wanted him "dead, dead, dead, dead, dead, dead."
Doctors testifying for the prosecution suggested Routh's heavy use of marijuana and alcohol -- and not mental illness -- played a large role in his actions.
"The guy's a doper," prosecutor Alan Nash argued. "He won't stay off dope."
"It's time for his deep well of excuses for violent criminal behavior to come to an end, and I'm tired of the proposition that if you have a mental illness, you can't be held responsible for what you do."