Exclusive
Jonathan Cheban Slams Amber Rose For Khloe Kardashian Twitter Fight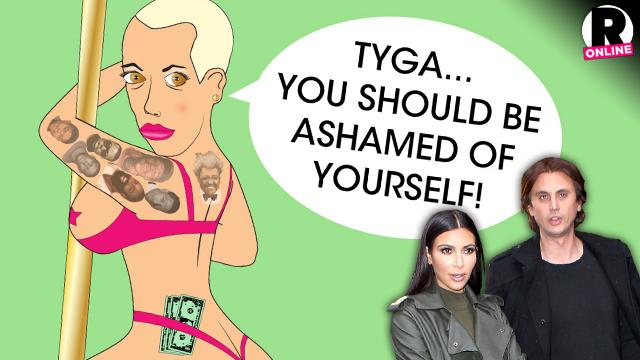 Article continues below advertisement
"I don't care," he told RadarOnline.com about the criticism of the image. "I thought it was funny."
Responding to outrageous criticisms from Twitter trolls, he said, "It's not racist; she's white. And the guys are all guys that she's dated."
He added, "I don't think Amber Rose should be giving advice to anyone."
Cheban said his website drives huge traffic, and dismissed his critics, saying, "They mean nothing to me. People come up with anything. I'm never going to stop."
Meanwhile, Cheban is focused on his newest endeavor, a joint called Burger Bandit. The restaurant will open next week, and he said that he fully expects the Kardashians to stop by.
"They're my friends! They went to my sushi restaurant in Miami and I'm sure they'll be here when they have time and aren't in town for Fashion Week. They always support everything I do," he said.
Cheban and his investors have put more than $1 million into the Long Island restaurant, and he told RadarOnline.com that the burgers are "juicy, moist and delicious. We cook them with a potato bun on top and they're crazy good. And they're affordable, for $10 you can get a whole meal."
The jet-setter told RadarOnline.com that despite his own lavish tastes, the restaurant is down to earth.
"I didn't want this to be fancy, even though I am fancy," he said. "We are using top-grade quality beef but it's not organic. It's not a healthy place. It's a burger place."
"The secret is, I am really picky and these are burgers that I am going to eat," Cheban revealed. "Today when I cooked I ate two. I put on an apron. Don't worry, I won't be cooking ever again, but they were so good I was eating them before anyone else had a chance!"