Not Again! Willow Smith Flashes Nipples In Instagram Pic Months After Last Topless Photo Scandal — She's Just 14!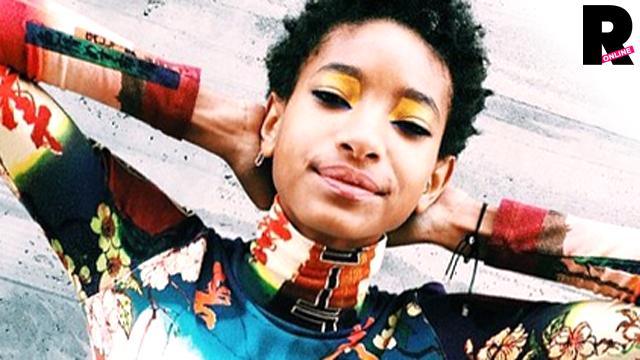 Not again! Willow Smith is stirring up controversy with yet another racy Instagram snap. Eight months after a photo of her in bed with a 20-year-old sparked a child protective services investigation, on Thursday the controversy-courting 14-year-old shared a new pic on the social media site — of nipples!
Smith can be seen confronting the camera in the pic with her arms raised behind her back and a naked torso — screen printed on her shirt — stretched across her front.
Article continues below advertisement
The image, which she posted as a new avatar on her personal instagram, was picked up by a fan site, below: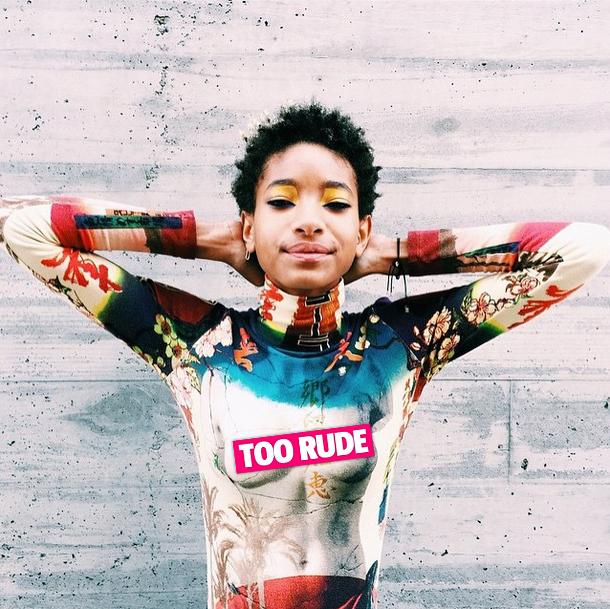 As Radar reported, the teen came under fire in May 2014, when she posted a photo of herself in bed with shirtless friend Moises Arias, 20. At the time, DCFS launched an investigation but found nothing amiss.
Her mom, Jada Pinkett Smith, then spoke out to slam anyone who got the wrong idea. "Here's the deal. There was nothing sexual about that picture or that situation," she said at the time. "You guys are projecting your trash onto it. You're acting like covert pedophiles and that's not cool."
Do you think Willow's photo is too much for a teen or no big deal? Let us know in the comments!