The Scene Fans Will Never See: Uncle Poodle & Fiance Alan Got Married In Scrapped 'Honey Boo Boo' Season's Finale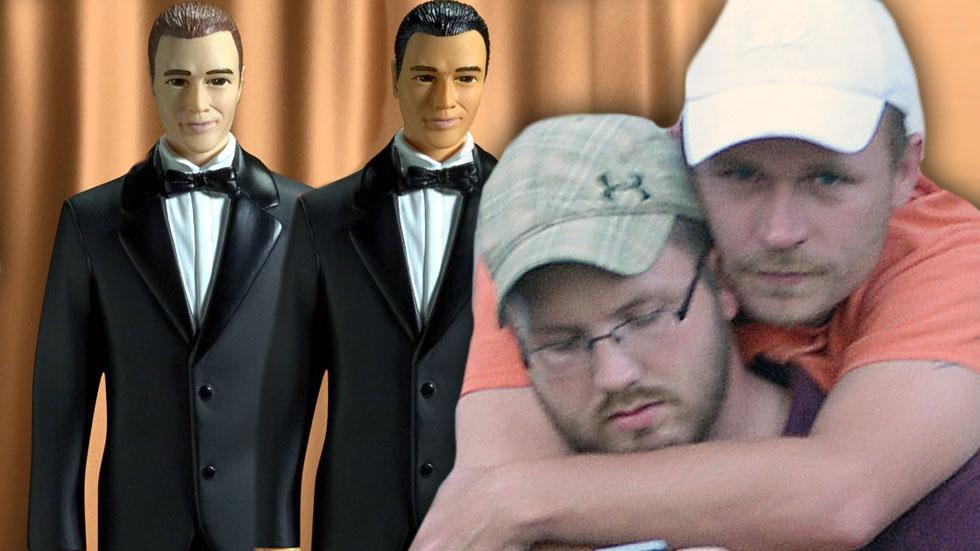 Sadly, the most exciting episode of Here Comes Honey Boo Boo will never air.
After family matriarch Mama June Shannon, 34, was caught cavorting with her child molester ex-boyfriend, TLC cancelled the hit reality show on October 24. But before the horrific scandal, an entire fifth season had been filmed— and RadarOnline.com can exclusively reveal that Lee "Uncle Poodle" Thompson and longtime love Alan Stevenson got married in a blowout ceremony for the grand finale!
Article continues below advertisement
On October 16, just a week before the series was scrapped, the 32-year-old brother of Mike "Sugar Bear" Thompson and his boyfriend of more than a year said "I do" at Le Buzz in Marietta, Georgia, sources tells RadarOnline.com.
Poodle's beloved niece Alana "Honey Boo Boo" Thompson, 9, and the couple's cat Scooter served as flower girls, while June officiated the ceremony.
"A lot of family members couldn't attend because it was planned last minute, but Lee and Alan's drag queen friends were there," a family insider tells RadarOnline.com. "It was certainly a scene!"
Despite the love the two men share, the union wasn't legally binding, as same-sex marriages are still prohibited in their home state of Georgia.
Sources also tell RadarOnline.com that Poodle and Stevenson weren't satisfied with the ceremony for other reasons.
"It was not what they wanted and didn't represent who they were," the insider explains. "It was thrown together last minute by TLC. There were only four days to prepare."
MORE ON:
Here Comes Honey Boo Boo
Article continues below advertisement
Fortunately, "Lee and Alan are now planning a more heartfelt ceremony," assures the source. "They just have to find the right time and place!"
In a sad twist, June and her daughters Alana, Lauryn "Pumpkin" Shannon, 16, and Jessica "Chubbs" Shannon, 18, likely won't attend the second wedding. As RadarOnline.com previously reported, June banished Poodle from the family after he publicly slammed her claims she only saw molester ex Mark McDaniel twice since his March 2014 release from prison.
"Lee misses Alana and the girls so much, but there's nothing he can do," a source revealed. "It's so sad that June blames him for all of her own mistakes."