Exclusive
Shameless: Teresa Giudice Desperate For Last-Minute Pay Days Before Prison — But No One Will Hire Her!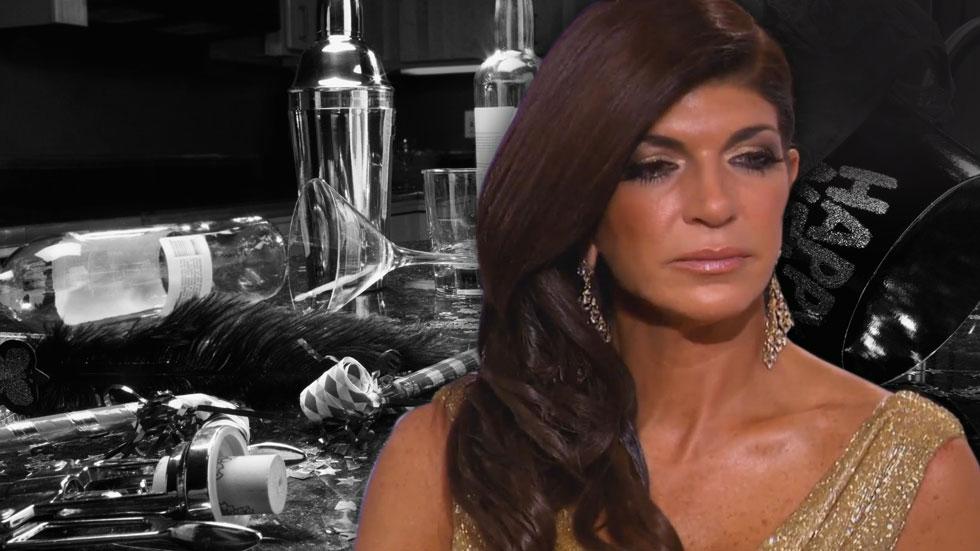 Teresa Giudice may be headed to prison in a matter of days, but her impending sentence isn't stopping the fraudulent Real Housewives of New Jersey star from trying to pull in some quick cash.
"Teresa is still trying to rack up the pay days," a source tells RadarOnline.com, adding that the 42-year-old mom of four has been desperate to sign up for any press opportunities.
"She was looking for paid holiday photo gigs with her family and personal appearances," the source added. "She is trying to pocket all the money she can before heading off to the big house."
Article continues below advertisement
Unfortunately, no one seemed to want to work with the convicted felon.
"We're told nobody even wanted her for press on New Year's Eve," the insider reveals.
Money woes aren't the only issues that Giudice is coping with in the days leading to prison.
As RadarOnline.com previously reported, Giudice's two youngest daughters, Milania, 8, and Audriana, 4, are in the dark about their mother's shocking crimes and punishment.
"Teresa and Joe feel that they are too young to fully comprehend what is going on," an insider said. "They are telling the girls that she is going away to work."
Giudice, who pled guilty to multiple counts of bankruptcy fraud and conspiracy to commit mail and wire fraud, will begin her 15-month sentence on January 5. Her husband Joe will begin his 41-month sentence for similar charges after she is released in 2016.