Teresa's Prison Prep: Making Memories, Working Out & Packing The Essentials For Jail Time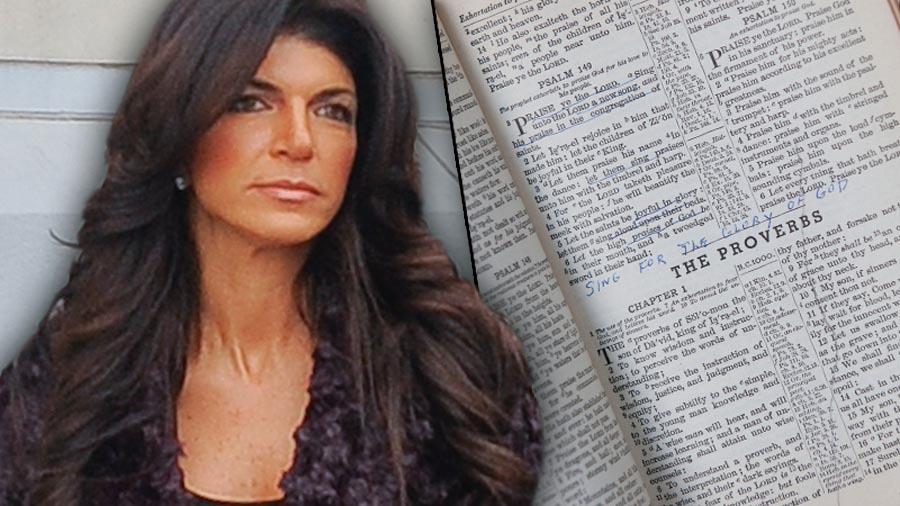 Despite her imminent jail time, convicted felon Teresa Giudice maintains positivity during her final days of freedom.
The 42-year old clings to her daughters as her sentence date approaches, even crawling into bed with them to "remember their smell" when she's gone, according to reports.
"During her cold nights in prison, she wants to be able to close her eyes and pretend she's with them," a source reveals to Us magazine.
Article continues below advertisement
The real housewife is determined to stay connected during her incarceration in Connecticut, taking photos and video that she can watch in her "colder" circumstances.
Unfortunately, Giudice has bigger fears to face behind bars. As a result, the reality star has reportedly been educating herself on prison survival. The mother-of-three finds strip searches terrifying and has been using "everything she can find online" as a guide, the insider shares.
Giudice has also been bulking up in preparation for any potential inmate scuffle. The cookbook author has been drinking protein shakes religiously, hoping her table-flipping reputation will precede her on the inside.
As for her hair extensions, Giudice is due to have them removed on January 4.
The RHONJ star's final line of defense comes in a more reverent fashion; the diva has reportedly packed a gold cross and Bible as necessities for her new life behind bars.
"She just keeps putting one foot in front of the other," says the insider. "She's doing her best to stay strong."
Do you think Teresa will survive the reality of prison? Let us know in the comments below!