Exclusive
Teresa Bunks With 'Convicted Drug Dealer' — Inside Her Prison Life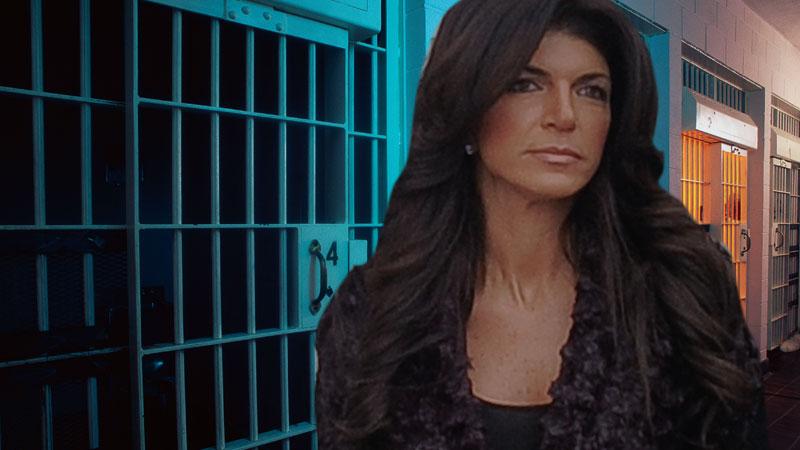 Teresa Giudice is in her second week behind bars, and she's settling into her very small home away from home.
"She's in a cell with four other women," a prison insider tells RadarOnline.com exclusively.
Unlike the 10,000-square-foot mansion she enjoys in New Jersey, her cramped quarters in the Danbury Federal Correctional Institute in Connecticut come with a metal bed and no locking door or bars since it's in a dorm-style unit "on top of the hill," says the insider.
Article continues below advertisement
And instead of a walk-in closet full of beautiful designer clothes, Giudice stores her khaki-colored prison uniform and other meager belongings in a locker.
So far, continues the insider, Giudice seems to be getting along relatively well with her three other cellmates, which includes "a convicted drug dealer."
Still, Giudice, 42, has been doing her best to fly under the RadarOnline.com. "She hides out in the chapel a lot praying," the insider tells RadarOnline.com, adding the Real Housewives of New Jersey star "is staying somewhat low-key so far."
As RadarOnline.com reported, according to the "Inmate Admission & Orientation Handbook," Giudice has a list of chores to help keep her new abode spic and span.
The reality star and her fellow inmates are responsible for "making their bed in accordance with posted regulations before work call," according to the document. And no weekends off: this includes "weekends and holidays when you leave the area."
The guide specifically details how in addition to making the bed, "Each inmate is also responsible for sweeping and mopping their cell floor, removing trash, and ensuring it is clean and sanitary."
Finally, Giudice will have to keep a few other things straightened, as the guide details that "lockers must be neatly arranged inside and out."