Exclusive
From Housewife To Housekeeper! Teresa Giudice's Prison Chore List Revealed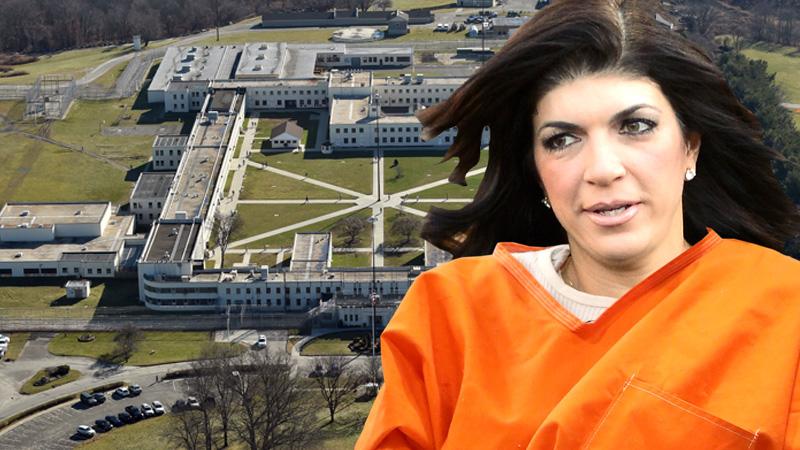 Maid service? Fuhgeddaboutit! These days Teresa Giudice is sweeping her own floors and making her own bed derde her prison cell. RadarOnline.com has all the details of how the Real Housewives of New Jersey star's life has gone from divalicious to drudgery.
Giudice entered the FCI Danbury facility last week, and according to the "Inmate Admission & Orientation Handbook," she faces a whole new chore list.
Article continues below advertisement
The reality star and her fellow inmates are responsible for "making their bed in accordance with posted regulations before work call," according to the document. And no weekends off: This includes "weekends and holidays when you leave the area."
Giudice, 42, famously said on the show that it "skeeved" her out to live in homes where other people had lived. But she will now not only have to sleep where others have slept, but clean there too. The guide specifically details how in addition to making the bed, "Each inmate is also responsible for sweeping and mopping their cell floor, removing trash, and ensuring it is clean and sanitary."
Finally, Giudice will have to keep a few other things straightened, as the guide details that "Lockers must be neatly arranged inside and out." Unfortunately for her, she won't be able to store any of her precious hair extensions in her locker, as there is a ban on them in her facility.
Although she initially was going to be an inmate for 15 months, Giudice recently had her sentence reduced to 13 months, which is still plenty of time for her to practice her bed-making skills.
Fans hoping to get a glimpse of the housewife hard at work at her new duties may have to hold tight, however, as workers at the Danbury, Connecticut facility have been banned from using their cell phones on the job, with the threat of being fired if a picture of Giudice leaks.
Watch: Teresa Giudice's Prison Life Revealed By Former Inmate