Exclusive
That Was Fast! Teresa Giudice Complaining About Prison Food, Hair Extensions Ban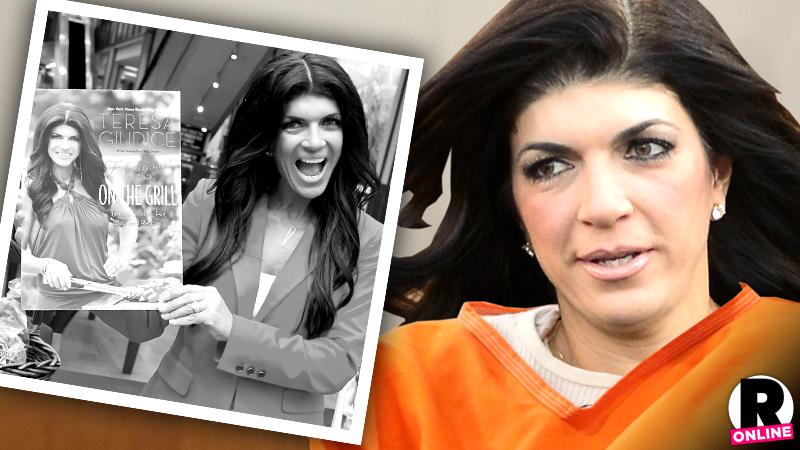 It's been less than a week since Teresa Giudice entered prison, and she's already finding it less than fabulicious! Insiders tell RadarOnline.com exclusively that the Real Housewives of New Jersey star and cookbook author has been complaining about the food — and the prison-wide ban on hair extensions.
"Teresa is not thrilled with the food," the insider revealed. "It's extremely bland."
As RadarOnline.com reported, a recent day's menu included fish filet and franks and beans. "Teresa hopes to get a job in the kitchen to improve the quality," the source said. "She has joked with family that she will be losing a lot of weight!"
Article continues below advertisement
Meanwhile, she's certainly lost a lot of volume, as far as her hair is concerned.
After noshing on one last egg sandwich at a Danbury, Connecticut diner before surrendering to prison officials, Giudice was forced to remove several clip-in hair extensions.
Said the source, "Teresa has worn clip-in hair extensions for years, because her hair has been thinning, especially around her hairline. The clip-in hair extensions allow her to make her hair look fuller, and it's not that expensive."
But after leaving the diner with her attorney, Giudice took the extensions out, since they are banned behind bars. "She didn't want to be photographed without the extensions, and Teresa also wore full make-up for her 3:00 am arrival," the source said.
And though Giudice insisted in pre-prison interviews that she'd be fine with a no-nonsense ponytail behind bars, she'll soon be able to upgrade her look. Cuts and colors are available to inmates, but it's a privilege that has to be earned.