Exclusive
Coming Clean? Teresa Going Through 'Hell' While Detoxing From Drugs Behind Bars, Claims Source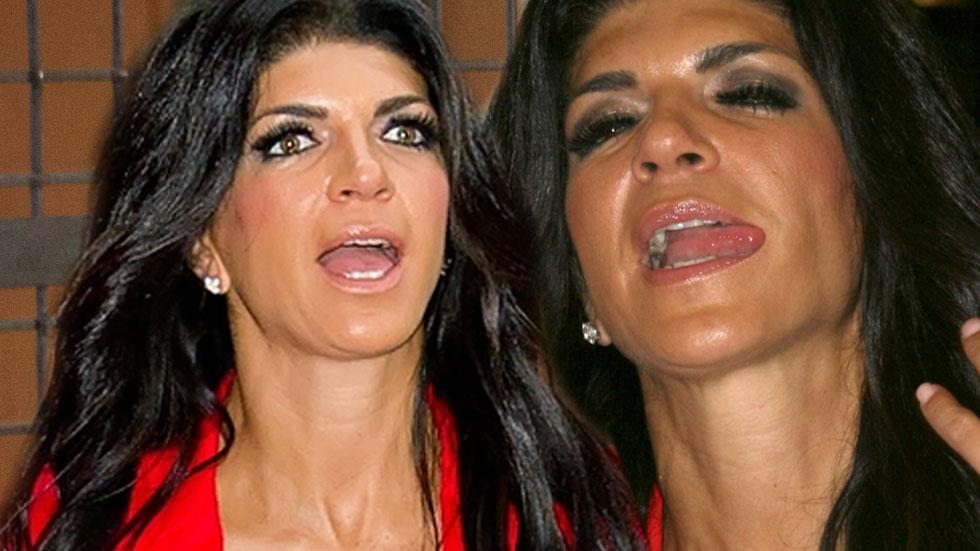 Teresa Giudice may have one more complaint about prison life to add to her growing list: going through withdrawal.
A source close to Giudice has told RadarOnline.com exclusively that the Real Housewives of New Jersey star has battled a prescription drug problem, and now that she's started her prison sentence at Danbury's Federal Correctional Institute she's going to have to suffer through major withdrawal.
Article continues below advertisement
Giudice, 42, had been using Xanax and Valium, the source alleged, adding that the reality diva would take "several of the pills a day" and would obtain prescriptions from three different medical professionals.
"Teresa would get things through her friend whose husband is a doctor and two other doctors," and she's been using the prescription drugs for the five years, the source claimed.
But Xanax and Valium weren't the only medications Giudice was said to be using prior to getting tossed in the slammer.
The source also revealed that Giudice was taking human growth hormones by injections, at times, to be "like a body builder."
"If you look at her appearance in the past year, you can really tell she's gotten much more broad," the source noted to Radar.
"That's not from working out. You can bulk up from working out, but not like that. Her face…her nose broadens."
Unfortunately, behind bars, Giudice may go through a rough time without the drugs.
"It's going to be a major detox," the source said of the process to get clean, which could last as long as two weeks. "I warned her about that. It's going to be hell."
"It's a cold withdrawal," the source continued. "You just detox. It's a really brutal withdrawal. She'll get sick. She will get diarrhea. She'll have actual DTs delirium tremens, also known as "the shakes"."