'Teen Mom' Star Maci Bookout & Son Bentley Survive Horrific Car Accident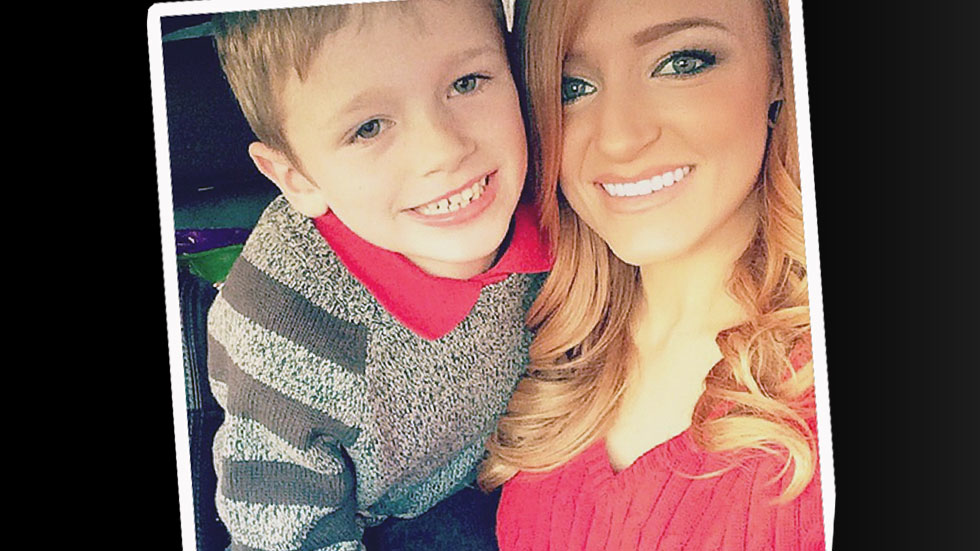 Teen Mom star Maci Bookout, 23, and her son Bentley, 6, have survived a "terrifying" car accident in which her Jeep rolled over three times!
The reality star posted a photo on Instagram on Sunday showing her Jeep upside down on the highway surrounded by emergency vehicles.
"Thanking God that Bentley and I were able to walk away from this nightmare with only a few bruises," Bookout explained.
Bookout, who is pregnant, also wrote, "Thanking God that my unborn baby girl is perfectly healthy after this. I'd also like to @JeepOfficial @Jeep because if our seatbelts and the roll cage had not done their job, I'm not sure my family and I would of had the same outcome."
Article continues below advertisement
The grateful star added, "Thanks to everyone that stopped to help, that was huge. I pray everyone else involved is doing okay. #jeepwrangler #rolledthreetimes #terrifying #totaled #notmyfault"
http://instagram.com/p/yAB4Lkwh9H/?modal=true
Just last month Bookout's ex-boyfriend (and Bentley's father) Ryan Edwards survived a car crash. "Thankfully Ryan is okay," she wrote at the time.
After Bookout shared her car wreck photos, fellow Teen Mom star Jenelle Evans tweeted, "God bless you and your children! I'm glad you are ok!"