Exclusive
Royally Messed Up! Prince Andrew's Teen Lover Went From High School Student To 'Sex Slave'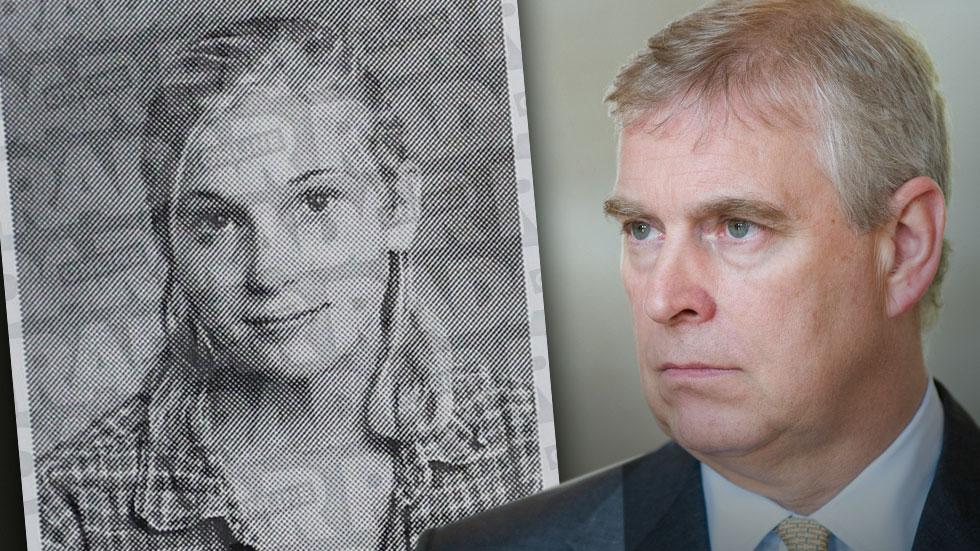 Before billionaire pedophile Jeffrey Epstein and his supposed madam allegedly pimped Virginia Roberts out to Prince Andrew, she was a fresh-faced student at Royal Palm Beach Community High School in Florida.
RadarOnline.com has exclusively obtained the freshman yearbook photo of Roberts from 1998. Around that time, she was a 15-year-old freshman and had just met Ghislaine Maxwell, who, she claims, recruited her to be her sick boss' "teen sex slave."
Article continues below advertisement
As RadarOnline.com reported in a blockbuster world exclusive, Maxwell first spotted Roberts working at her part-time job at the Mar-a-Lago resort's spa. She convinced the young girl that she could help train her to become a professional masseuse, Roberts has claimed.
Though Maxwell denies her involvement, Roberts alleged that she introduced her to Epstein, the now 61-year-old banker, who raped her the same day they met at his mansion. "They really had me convinced they were smart, intellectual people wanting to help me learn a trade. I should've known nothing is for free," Roberts later claimed in her secret diary obtained by RadarOnline.com.
After the alleged sexual assault, "I was inclined to scream out of humiliation for being so damned naïve…" she added.
Maxwell and Epstein allegedly continued to manipulate the teenager, eventually introducing her to their pervy pal, Prince Andrew, so he could also take advantage of her, Roberts claimed.
"It is emphatically denied that HRH The Duke of York had any form of sexual contact or relationship with Virginia Roberts. The allegations made are false and without any foundation," a palace spokesman has said.
But Roberts claimed in her writings that the night she and the Duke of York, now 56, first hooked up the foreplay included the royal licking her toes.
"The entire affair was short-lived, when his climax was achieved he was not the same attentive guy I had know for the last few hours," Roberts alleged. "Instead, he quickly got dressed, said his goodbyes and slipped out of my bedroom to the driver still waiting for him outside."