Exclusive
All Is Forgiven? Porsha Williams Confident She'll Become A Full-time Housewife Again Despite Reunion Brawl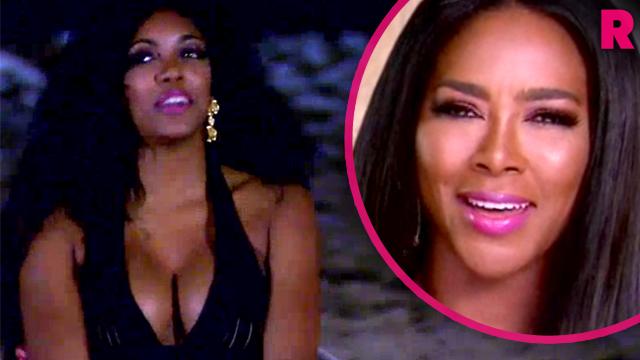 Article continues below advertisement
"I see a lot of people who are very vocal about the fact that they want to see more of myself, more of my story, where's my life now, what I am doing with my businesses," she says. "They're very interested and I think that's a great thing."
And Williams isn't opposed to the idea of retuning full-time.
"I signed up for reality television three years ago, so why not follow it through?" she explains. "I've been going back and forth in my mind with that."
"My supporters are amazing and they have really been warriors for getting me back on the show and wanting me to get a peach again," Williams explains.
Still, Williams had some thinking to do before she made up her mind.
"I really had to do some soul searching and see if it was the right thing for me and I feel like I'm in a good place right now," she says.
And she claims her stint as a "friend of" proves she has what it takes to be a major player again.
Article continues below advertisement
"Even though I wasn't a full-time housewife, I was very much very vocal this season," Williams says. "I was around and I was a part of every single storyline as you can see."
And it's that involvement with Season 7 that makes Williams feel prepared to go full-time once more.
"I think I'm ready for that type of spotlight again," she concludes. "So I would be looking forward to it. I would if that were the case."
Do you think Williams should be asked back as a full-time housewife?