Exclusive
'RHONJ' Cast Shakeup -- Bravo Seeks To End Legal Drama With Penny Drossos & Bring Her Back To The Show!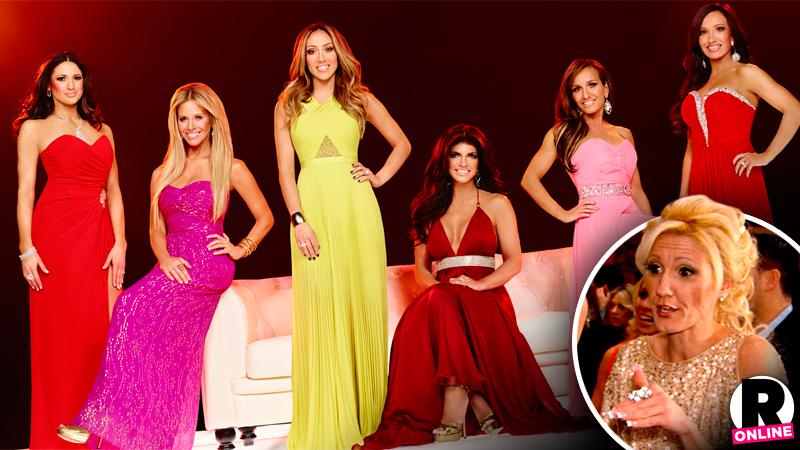 While the future of the Real Housewives of New Jersey is currently being explored by Bravo via focus groups, a source close to production has exclusively shared with RadarOnline.com some interesting findings from the research department.
"Bravo noticed that episodes from season five with Penny Drossos were particularly rated well," the insider explained.
Fans of the 40-year-old Drossos likely remember her and her husband, Johnny Karagiorgis, 40, during the season five finale, which took place at the opening of a salon. In the episode, Drossos was confronted by Melissa Gorga, 35, and her husband Joe Gorga, 35, about where she was getting information pertaining to rumors she and her husband had been discussing. She pointed the finger at current inmate Teresa Giudice, which got her into quite the verbal spat. Then, all hell broke loose when Karagiorgis showed up, as Jacqueline Laurita confronted him about an alleged tweet pertaining to her autistic son. Things got physical, and they ended with Drossos and Karagiorgis filing a lawsuit against the Gorga's, the Laurita's, and Bravo. Talk about drama!
Article continues below advertisement
"Due to the high ratings on the episodes she was on- and the drama she brought- Bravo has talked about bringing Penny back," the source revealed to Radar.
This comes fresh on the heels of a low-performing sixth season and the incarceration of the show's 42-year-old star, Giudice.
RadarOnline.com had previously revealed even more drama that Drossos had stirred up that wasn't aired, specifically revealing the name of housewife Caroline Manzo's husband Al's mistress at the finale.
"However," the insider continued, "Penny and Johnny would have to drop their lawsuit against the network for that to happen. If their lawsuit was dropped, the network would be open to Penny returning."
We reached out to sources close to Penny's camp. One explained that, "Penny would be open to considering the idea if an offer was put on the table."
"The offer," they continued, "would have to be a good one, with Penny getting a full time housewife spot and being compensated well financially."
Even though they may have not been on the best terms with some of their housewife co-stars, Karagiorgis was recently spotted working out with reggaeton singer Don Omar. Perhaps if they were to return to the show, Omar could join them for a celebrity appearance.
Would you want to see Penny and Johnny back on RHONJ? Let us know in the comments.